What Apple could do with iPhone, iPad & Mac Products This Year?
(ThyBlackMan.com) Apple is rumored to introduce three new iPhones, iPad Pro models, and Mac products this year. We started hearing rumors about these upcoming Apple products even before Apple introduced iPhones and iPad in 2017.  If reports are something to go by, we may hear some exciting announcements in 2018 during Apple's yearly events.
What's new for the iPhone
For the iPhone product lineup, Apple is planning to launch two iPhone X variants. One of them will feature the same 5.8-inch screen and the second one will have a bigger 6.5-inch display. These devices will have the same OLED display as the iPhone X. It means that we can't expect these phones to be any cheaper than the iPhone X.
According to some reports, Apple is working on an affordable iPhone for 2018. This phone will have a big 6.1-inch LCD display with better hardware than the iPhone 8 and iPhone 8 Plus. The device will not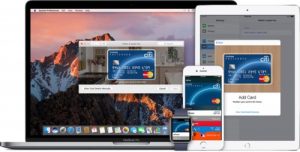 feature a glass body, it will include an aluminum frame to reduce the overall cost. It also means that the wireless charging feature will not be available on this device because for wireless charging. Unlike the other two phones, this handset will have a single lens camera on its back.
In 2018, we don't expect to see old processors on any new iPhone except the rumored iPhone SE 2. All the three phones will likely run on Apple's A12 chip which is going to be faster and more powerful than the previous generation chips. The new chip will also support faster LTE speeds.
iPad Pro 2018
In 2017, Apple launched three iPads in different sizes: 9.7-inch, 10.5-inch, and 12.9-inch. In 2018, the company has launched a 9.7-inch iPad already, but Apple has not unveiled the next generation of iPad Pro. Everyone is waiting to see what will happen next in the iPad Pro series. Apple is expected to bring some design changes to the 2018 iPad lineup. Reports say that at least one new iPad model will feature an edge-to-edge display. It clearly means that one iPad this year will have that iPhone X-like notch and Touch ID will be replaced with Face ID.
If you're expecting wireless charging feature on the iPad Pro 2018, don't look for it. Wireless charging is available on iPhones, Apple Watch and it will likely come to the AirPods, but there's no sign of Apple using a glass body on the next iPad Pro. As long as the iPad Pro uses the metal body, we can't expect wireless charging on it.
MacBook Pro
Apple updated its MacBook Pro lineup in 2017. The Pro series laptops got Intel's Kaby Lake processors last year. The 13-inch MacBook Pro runs on a dual-core processor. Only the 15-inch MacBook Pro runs on a quad-core processor. With the Coffee Lake chip, the 13-inch MacBook Pro model will be able to support quad-core processor and for the 15-inch model, we can expect 6-core support. With the new Coffee Lake processing unit, users can expect 30 percent performance boost over the previous generation processors.
In the future, Apple could stop buying Intel processors for its MacBook laptops, but this is not going to happen anytime soon. It means that Apple may have no other choice than buying Coffee Lake processor for the MacBook Pro for 2018 because Cannon Lake chips are not coming anything soon. Coffee Lake does not support LPDDR4, meaning that we should not expect a MacBook Pro to be configurable with up to 32GB of RAM.
Apple may also reduce circuit board size on the MacBook Pro. If it happens, there will be more space for more ports. KGI Securities analyst Ming-Chi Kuo said that Apple wants to reduce the board size because it could create more room for USB 3.2.
Last year, Apple made some big changes to its entire product line of laptop, mobile phones, and desktop computers. This year, we do not see any major changes in terms of design. Apple will, however, play with an edge-to-edge display, for example, an iPad Pro with narrow bezel. Apple is rumored to be bringing a new MacBook Air model this year. It remains to be seen whether Apple will focus completely on hardware and deliver a boring update this time or the company will focus on a design overhaul or both.
Staff Writer; Corey Shaw
Have any Tech Tips? News? Hit up our Tech Guru at; CoreyS@ThyBlackMan.com