Changing Your Career? Perhaps Your Personality Holds The Answer.
(ThyBlackMan.com) Often we can all find ourselves at a crossroads in life. It might be to do with your relationship, perhaps deciding what you truly want out of life, or it could be because you feel stuck in your career and not sure where to go or what to do. The career can be a tough journey to navigate, you can feel like you don't have the confidence to make the changes or you just don't know what you want to do. However, your personality traits could hold the answer to the perfect career. I thought I would share with you some of the common ones to consider.
Are you a caring person?
Some people are just naturally caring people aren't they? They can tell a lot about a person based on their emotions and vines and they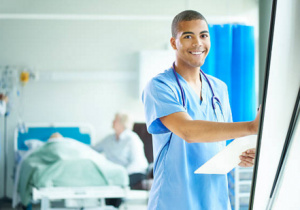 tend to know when someone needs help, support or reassurance. So a career in social care or something similar like working a care facility could really help and learning opportunities like a master of social work online could help you achieve the career that would suit your nature and your mind. It could certainly help you to have a job that you feel passionate about doing.
Are you a person that cares about their health?
Are you a little obsessed with your health? Perhaps you care a lot about what you eat or how much you train to ensure that you are in the best condition of your life. Making this obsession become your career could be a possibility. You could choose to have a job in nutrition where you help people find the right diets for their goals such as reducing sugar, helping with health issues or even to lose weight healthily. If exercise is where your passions lie then training to become a personal trainer could be the ideal way to make more of your health and give you the right career.
Are you competitive?
Maybe you are quite a competitive person by nature. Like to be the best and do the best, doesn't that sound familiar? Then perhaps you should use this competitive side of you to your advantage and take on a job that would have you thriving. A career in a sales environment. This is where you will have regular goals and targets to achieve and also a chance to really increase your earning potential. Working in sales can be a real buzz and it could be just what you need to feed the competitive edge inside you.
Are you ambitious?
Finally, are you ambitious? Then perhaps you might want to take the ultimate career move and start out on your own? This could be the perfect opportunity to ensure that you really put your ambitious nature to the test. Maybe you have had an idea for some time, or you have a hobby that you know could be a business. The options are endless you just need to have the courage to take that leap of faith.
I hope that this helps you to change your career.
Staff Writer; Larry Shaw