New New York Knicks coach David Fizdale is both a quality coach and civil rights advocate.
(ThyBlackMan.com) The New York Knicks are among the NBA's most famous franchises. They lack the successful history of championships that franchises like the Boston Celtics and the Los Angeles Lakers but Knicks fans have longed for a championship that eluded successful Knicks teams from the 1990s that were led by Hall of Fame center Patrick Ewing. They will now be led by a new head coach as former Memphis Grizzlies head coach David Fizdale will be the new head coach for the 2018-19 New York Knicks and beyond. While many sports fans will remember Fizdale for his memorable press conference following a 2017 Grizzlies' playoff loss to the San Antonio Spurs, he is more than a quality NBA coach and has strong opinions beyond breaking down basketball plays.
Prior to becoming the head coach of the Memphis Grizzlies, David Fizdale was a longtime assistant coach for the Miami Heat. He was an important coach to the NBA championship performances of the Heat when Dwyane Wade, LeBron James, and Chris Bosh joined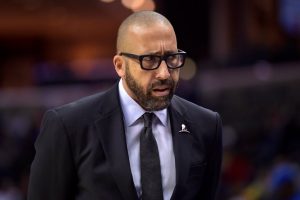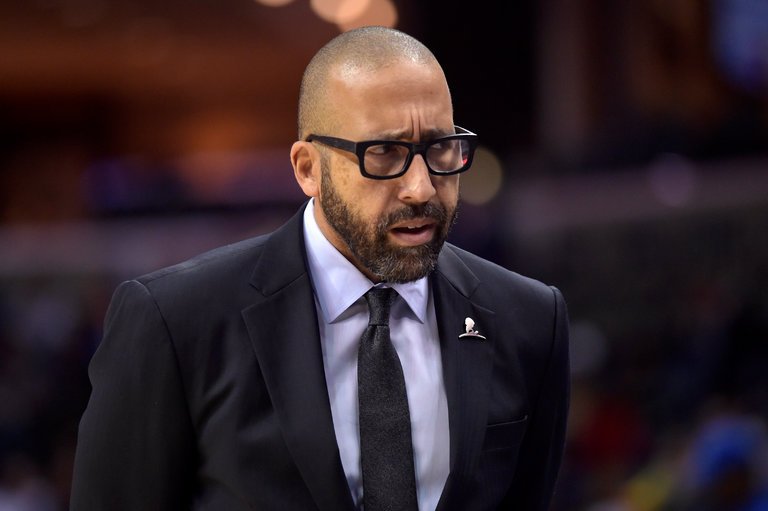 forces several years. His relationships and development with NBA players made David Fizdale well-respected and a key member of head coach Eric Spoelstra's Heat staff. He was hired to become the head coach of the Memphis Grizzlies in 2016 and led them to a playoff appearance against the Spurs during the 2016-17 NBA season. The future for Fizdale looked bright after his Grizzlies took the Spurs to six games prior to losing the series. Unfortunately, he was surprisingly fired during the 2017-18 NBA season after the Grizzlies got off to a slow start and Fizdale had some issues with Grizzlies center Marc Gasol.
In the NBA, head coaches are more likely to vocalize social and political commentary than those coaches or managers in the NFL, NHL, and Major League Baseball. Coaches like Gregg Popovich and Steve Kerr have consistently discussed social issues and even been critical of Donald Trump's political decisions. Before he was fired from the Memphis Grizzlies, David Fizdale displayed a different kind of social awareness. During the 2016-17 NBA season, Fizdale and former Grizzlies player Vince Carter were part of a social justice forum and conversation at the Civil Rights Museum in Memphis, Tennessee. During that forum, Fizdale expressed support for Colin Kaepernick's national anthem protest in 2016 by saying, "I absolutely love it. I 100% agree w/ it. Everybody has a different opinion about it but I lived it".
One of the more interesting public discussions during 2016 and 2017 regarding history involved Confederate statues. There have been several confrontations and protests involving Confederate statues over the past two years including in Charlottesville, Virginia in 2017. David Fizdale had some strong opinions about Confederate statues in Tennessee and did not want them destroyed. Fizdale said, "I'm not even saying tear them up and melt them down. Put them in their proper context in history. Their proper context is in a civil rights museum, where you could put them in context and talk about how awful they were. I just feel our citizens should not have to see that involuntarily. You have Sun Studios (where Elvis Presley and other early rock n' rollers cut their records) on one side of the (Health Services) Park and the University of Tennessee Medical School on the other side. How is that a good look, with people eating their lunches down there and people come down to that area to sightsee?"
There is another notable point of David Fizdale joining the Knicks. The New York Knicks have now become one of the rare front offices in the NBA with a black front office executive selecting the personnel and a black head coach with the hiring of David Fizdale. They also have a knowledgeable basketball coach who is unafraid to speak his mind about social issues.
Staff Writer; Mark Hines