Four Films That Black People Need to See in 2018.
(ThyBlackMan.com) I don't know about you but I love movies. I love the entertainment industry and I love the way a good film can make you feel so many emotions. Growing up in Los Angeles, the glam of it all was always around me and I learned early on in life to appreciate a  movie for a variety of reasons.
Movies make you cry. They make you laugh. They take you to a whole other planet and can make you think in ways you never have. And with the increase of amazing black themed, centered and created films, there are a lot of movies that we as black people should be anticipating this year. From comedies to action thrillers to superheroes, there is no shortage of attention-worthy films starring some of your favorite black Hollywood actors.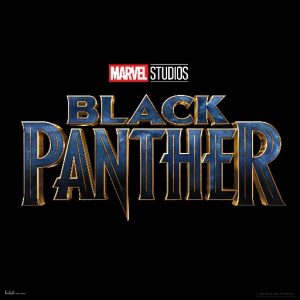 If you don't keep up with movies or are just behind on knowing what's set to release this year, here is a list of four of the most anticipated movies for black people this year.
Black Panther
I guarantee you this is the one that most people are looking forward to. I know for me, I cannot wait! I may not know a lot about the comic book, which is the case for probably half of the people going to see the film, but I do know that it is one of the greatest displays of black excellence in cinema ever. Starring the likes of Angela Bassett and Forrest Whitaker and directed by Ryan Coogler (Creed), I believe Black Panther will live up to the hype.
A Wrinkle in Time
This movie has Oprah as a mystical fairylike figure. Need I say more? A Wrinkle in Time has a young black female lead along with heavy hitters including Reese Witherspoon and Mindy Kaling. Its powerful female presence makes it one that women all over should see and its storyline is one worthy of watching.
Pacific Rim Uprising
If you like action movies, Pacific Rim Uprising one is for you. Starring our beloved John Boyega of Stars Wars fame, it's a thrilling ride with a powerful black character leading the way. I am looking forward to seeing this one because it's great to see strong male figures in roles that showcase the power of the black man.
Widows
Starring Viola Davis and directed by Steve McQueen (12 Years a Slave), these two black Hollywood heavy hitters come together for Widows; a story of four women who have found themselves in a situation after the death of their husbands. I love Davis and I am here for the film that also includes Anika Rose and Daniel Kaluuya. A drama that seems to be just as much intriguing as it is dark, it looks to be promising on so many levels.
While it may not seem like it, there are a few landscapes across society that are changing. Film and TV is one of them when it comes to diversity. These films are filled with people of color and just as importantly, people of color have roles of substance that show just how powerful we truly are.
Staff Writer; Rasheda Abdullah