7 Secrets to Creating New Year's Resolutions, and How to Stick to Them.
(ThyBlackMan.com) It's time to write down your New Year's resolutions on paper. If you will write down the promises you are making to yourself, you will most likely stick to them. If you have just started the New Year without any new resolution, here are seven secrets to create your New Year's resolutions and make things happen.
1. Start with one resolution
When people think about creating New Year's resolutions, they note down everything they want. They know that a major part of their list is filled with goals they are not going to accomplish in a year. For example, buying their dream home, or increasing their revenue by 4x. Be realistic and start with a single decision. Instead of writing multiple goals, write one.
Pick something concrete so you know exactly how you are planning to make it happen. If you are successful with the first step, you can go ahead and plan a new change after a few weeks or so. Don't set a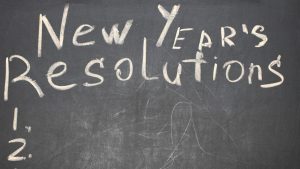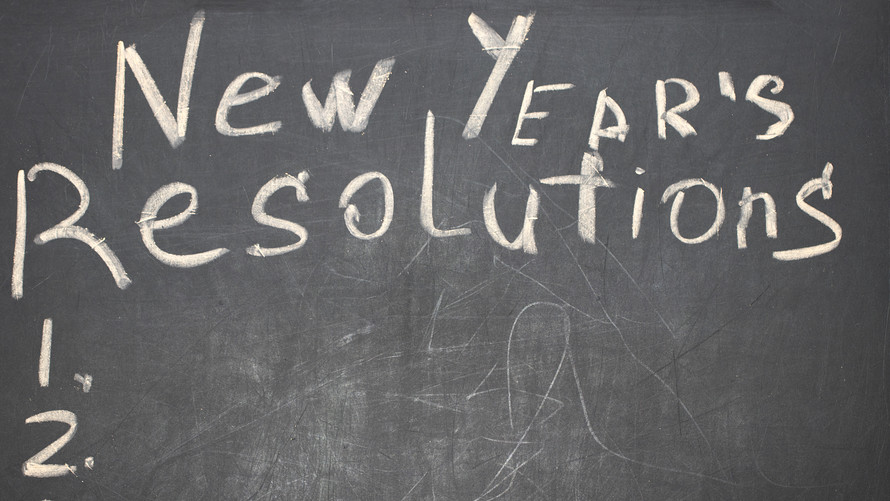 New Year's resolution that's bound to fail. Resolve to take small steps. What's the one thing you want to see happening this year?
2. Make a plan
Planning is always useful. If you want good health, plan what to eat and when to eat. If you want to start a business, plan what your business should look like in this year. If you want to go on a dream vacation, plan how much money you will need. Planning is an incredibly powerful activity and it keeps you motivated throughout your journey.
There are many resources available always to help you prepare for something. You want to start living a healthy lifestyle, go to a library, read books and collect information. You want to learn a new language, check the internet and find out the most useful courses. You want to save money, figure out what would be the best ways to save money and make it grow.
3. Know when to begin
Don't rush. Your excitement can lead you to start things right away but before you do that, make sure you have all the resources you need to start. Pick a date and stick to the plan. Sometimes it is not easy to determine when you should start because your time is limited and there are many other things that need your time.
Wait until you feel relaxed and free from all the mental and physical activities. Wait until you feel that you're really ready to start. If you've missed the New Year's week or a month also, no need to worry because there is no such rule that you have to start from the first day of the year.
4. Know the hurdles
You are going to face challenges and problems on your way. Some of the problems are very much predictable so it's better you create a list of known challenges you're going to face. If you look closely, you will see that some people, circumstances, commitments, and specific situations will make you lose control. But when you have worked so hard on picking the right resolution, creating a plan, setting a time for it, it should not be very hard for you to deal with problems and find ways to address those challenges.
5. Write positive affirmations
The moment you start, do one simple thing that can effectively help you in sticking to your New Year's resolution. Write positive affirmations. So now when you have a plan and you have started implementing the process, tell yourself that you are doing it and feeling amazing. Take a paper and keep track of your progress by writing something like:
Now I am living my dreams.
Now I am more positive about myself and I am doing what I've decided.
I am living a stress-free life and I have a great purpose behind sticking to my plan.
Now I am actually learning what I always wanted to learn.
I am doing exactly what I have been wanting to do.
My business is now seeing growth because I am implementing my new strategy.
My relationship with ______ (person's name) is improving and soon I will see many positive signs.
My body needed this change and I am thankful to myself that I have started doing what's good for my health.
6. Close the loopholes
Whenever you break a promise, tell yourself that everybody makes mistakes but you are smart and you won't repeat same mistakes again. You'll learn from it and you will avoid triggers and causes that made you skip your healthy diet, workout session, a visit to the library, your progress on a project or anything you wanted to do but you couldn't.
If you feel that not completing your work in office leads to frustration, try to reach office early next day and complete the work, or reduce your break time for the next day and finish off things.
7. Encourage yourself
Whenever you get time, encourage yourself. Repeat the positive affirmations, set rewards for the milestones you reach and treat yourself like a winner because you really are a winner. Whatever your plans are for the year, plan properly and go for it. Good luck!
Staff Writer; Corey Shaw
Have any Tech Tips? News? Hit up our Tech Guru at; CoreyS@ThyBlackMan.com