How to Handle Your Losing Season.
(ThyBlackMan.com) We all go through losing seasons – those times when the L's outweigh the W's and we feel constantly at odds with ever being successful and getting what we want. It's a season of loss, anxiety, disappointment and setback. It may involve the loss of a loved one; a financial catastrophe; a decline in health or the loss of a job.
For me, it was the loss of my parents over a two-year span between 2002 and 2004; it was the pain and challenge of raising a son with a hostile co-parent and it was also a period of financial challenge.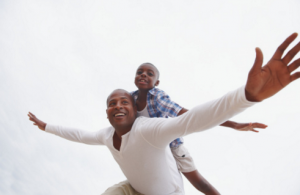 These experiences formed my 'losing season'. In retrospect, when I look back at that period, adopting a sports analogy led me to rediscover what was important and kept me focused.
In my losing season, I asked myself three questions Who am I playing for? Am I a spectator or participator? Who's coaching me? I had to provide answers to these crucial questions in order to ensure I would emerge a winner!
Whatever the circumstances for you, if you're human, you've been through a losing season. How do you handle it? How do you recover? I believe the key to bouncing back from a losing season is relationship – with a Higher Power and with oneself. This relationship forms the foundation for seeing our setback as nothing more than a setup for a comeback.
As you move through your losing season, consider the three aforementioned questions to get back on the winning road.
Who Are You Playing For?
Find your 'why'. In other words, what or who matters most to you? What is your reason for living? Is it friends or family you live for? Are you playing the game for you? It's the big picture that matters.
Rediscover your reason for being alive. Get some purpose! Once you get that, winning becomes easy. If you are playing for the wrong reasons, the wrong reasons will play you.
Winner's Quote:
Strength does not come from winning. Your struggles develop your strengths.
-Arnold Schwarzenegger
Are You a Spectator or Participator?
The spectator merely commentates, much the like the guys who call football games on Sunday during the season. Has your losing season relegated you to the sidelines? Are you walking the sidelines of your life pouting and angry because the game is not going your way? A participator, by contrast, is on the field; he or she may be taking a loss – but they are in the game! A participator does not pay attention to the scoreboard; their attention is fixed on the game and how they play each down.
Winner's Quote:
I've missed more than 9000 shots in my life. 26 times, I've been trusted to take the game-winning shot and missed. I've failed over and over and over again in my life. And that is why I succeed.
-Michael Jordan
Who's Coaching You?
Are you being coached by unhappy, angry people – people who gave up on their own dreams and aspirations years ago? Are you trying to please a family member? Most importantly, what is the 'inner-coach' saying? What you say to yourself while you're playing the game is just as important to your success as a coach's admonitions from the sidelines. Are your dreams being heckled out of the game? You must be mentally tough to endure the inevitable hits.
Winner's Quote:
Nobody goes undefeated all the time. If you can pick up after a crushing defeat, and go on to win again, you are going to be a champion someday.
-Wilma Rudolph
If your inner-coach is positive, you are winning while you're losing!
Staff Writer; W. Eric Croomes
This talented brother is a holistic lifestyle exercise expert and founder and executive coach of Infinite Strategies LLC, a multi-level coaching firm that develops and executes strategies for fitness training, youth achievement and lifestyle management. Eric is an author, fitness professional, holistic life coach and motivational speaker.
In October 2015, Eric released Life's A Gym: Seven Fitness Principles to Get the Best of Both, which shows readers how to use exercise to attract a feeling of wellness, success and freedom (Infinite Strategies Coaching LLC, 2015) – http://www.infinitestrategiescoaching.com.