If the Door is Closed Build One.
(ThyBlackMan.com) Black people in America are resilient, and have beat ever mounting challenges to continue the march to freedom in this country. There will always be obstacles, and discrimination to face. Its fair to say racism, though we want it to die, may never disappear in this country. The truth is America's foundation would have to be dismantled, and re-fashioned for us to have a chance at the eradication of racism. Many of our people have dreams, and have found them crushed under the weight of financial challenges, and racism.
However, we must remember the path of those that came before us. They had less access than we do today, and the threats that we face against our very lives were even more so in their days. Its no longer enough to merely go to college and get an education. Its no longer enough to just get a trade. We must teach our children to disregard the door that doesn't open, and build one of their own.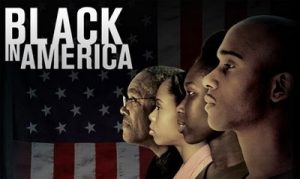 Sometimes we may find that we must allow our creative thinking to flow, and pass that trait on to our children. There is always more than one way to accomplish success, and the answer may be creating the business that allows you to follow the dream that is closest to your heart. As the ancestors showed us, we don't have to do or be just one thing. We must use all avenues available to us to create the path to our destiny. In this day and age, there is nothing that you can't learn.
Its amazing how many people walk around with high powered Androids, and iPhones, yet they are lacking in information. Ignorance is not bliss, its costly, and highly unnecessary. We simply don't have to be denied access to wealth if we are willing to be innovative, responsible with spending, and above all things consistent in the work of getting to a place by which we can provide for our family with ease.
Some of our people have made the internet their ally, and have left corporate America to work for themselves. They are affording themselves the opportunity to have more hands-on approach to raising their children while making a living. This is not to say the road is any easier, because its not…however you have more options as to how to get on your feet. If you are good at something that is marketable then use that skill set verses waiting for the one thing you want to do as you drown.
The idea is to build your own door verse knocking and waiting, create your own table instead of waiting to be invited, and create the legacy that will provide for your children and grandchildren. No one with ambition, creativity, and the willingness to work hard should be failing at life. You don't have to settle on one path…chart many. As your children watch you rise they will learn from your example that nothing can stop greatness if that is what you are willing to fight for. That is a lesson we can learn from the past, that we must embody, and teach the future. Let your new year be the start of something profound in your life.
Staff Writer; Christian Starr
May connect with this sister over at Facebook; https://www.facebook.com/christian.pierre.9809 and also Twitter; http://twitter.com/MrzZeta.