Mind-blowing news regarding NCAA athletes.
(ThyBlackMan.com) The National Collegiate Athletic Association, mostly known as the NCAA, is the governing organization that administers intercollegiate athletics. Because college sports has become bigger and more popular than ever before, the NCAA has drawn criticism and attention for numerous reasons. Major college football programs continue to hire college coaches at extremely high salaries that rival and even surpass their professional counterparts.
Earlier this week, former Florida State football head coach Jimbo Fisher signed the biggest contract in college football history for a head coach when he signed 10-year, $75 million deal. Fisher is being paid among the top head coaches in any sport in America. New hires like UCLA's Chip Kelly and Florida's Dan Mullen are also being financially compensated well by their new universities.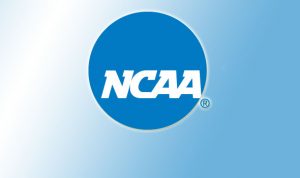 All of the major college athletic news during 2017 has been about coaching salaries. College basketball faced a very challenging offseason prior to the start of this 2017-18 season when a major corruption scandal disrupted multiple big-time men's basketball programs and led to Louisville's firing of college basketball coaching great Rick Pitino. UCLA men's basketball, one of the most decorated in college basketball history, found itself in the news because a few high-profile athletes found themselves in a shoplifting scandal in China. With all of the off-field news about college athletes and college coaches in 2017, it is easy to forget that there still remains an academic component to "student-athletes" but there was a report last month about college athlete graduation that was promising.
According to NCAA's most recent Graduation Success Rate report, which is based on graduating classes from 2014-17, college athletes have continued to earn degrees at record rates, posting an all-time high of 87 percent. The record amount also includes 77 percent of black athletes received diplomas from 2014-17. Earlier this year, there was some positive news about the amount of graduation rates of college basketball players who are black males but that news about black college athletes extends to both male and female athletes in various college sports. The graduation rates for the Football Bowl Subdivision came in at 78 percent while women's basketball matched its record-high at 92 percent and those increases are also partly attributed to increases among black players in each sport.
College athletes are graduating at record rates since the NCAA started calculating numbers with the 1995 graduating class. With the over 20 years of data, it is showing that there is some sort of impact that college sports is having on college athletes. It is also noteworthy that college athletes graduate at a rate 2 percentage points higher than the general student body and that black college athletes graduate 13 percentage points higher than the general black student body. It is very possible that the discipline, focus, and hard work that it takes to be a college athlete are the same factors that lead to those college athletes to earn their degrees.
Staff Writer; Mark Hines