The Motown Sound.
(ThyBlackMan.com) I frequently discuss with my cousin, Jamaal, the state of music today. I lean more toward that music today has been on a steady decline, but find gems in many of today's hit songs such as Goldlink's "Crew" 21 Savage's "Bank Account" and Lil Uzi Vert's "XO TOUR Llif3". Jamaal generally hates all of the music out. But I can't fault him, he's 38 and accustomed to a certain style. Music today is usually generated by computers, with stocked sounds used to strip away the human element.
Perhaps, this is why the older generation that my cousin coincides with truly have a case that music has lost its luster. There was a time when music was primarily played organically; it was played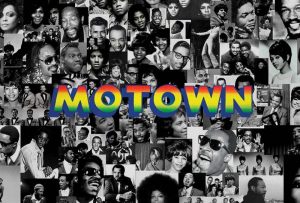 with the human touch and its compositions took time to to create. When you think about it, all of the legends such as Michael Jackson, Stevie Wonder and Marvin Gaye come from that era. But they also have another key component in common; they all originated from Motown records.
While the former treaded the waters of the later years of the Motown Sound, Wonder and Gaye were groomed for and bore witness to the assembly line crafting of the material shipped out by the label. Started in 1959 by label head Berry Gordy, Motown quickly devised a strategic plan to quickly dominate the pop charts. From 1961-1971, the label had 110 top ten hits. How did that happen? A heavy influence on catchy songwriting melodically and lyrically.
The music compositions were simple yet thick and effective enough that it retained musicianship. This was accomplished while sacrificing for crossover availability. The tactic work, birthing superstar acts such as The Temptations, The Supremes and Smokey Robinson and The Miracles. Writers such as Robinson and Holland-Dozier-Holland crafted and produced these tunes with the assembly line approach, perhaps setting the mark for the future to let the songwriting/musical arrangements set the pace for hit records. An article featured in a 1971 Rolling Stones Magazine guesstimated that it's possible between 1965-67, roughly 90 percent of Motown's record featured that formula. But whatever the number is, it forever changed how music was curated.
It's astonishing that a record label became responsible for a sound and an era. Bass lines and lead guitars that appear easy to the ears when you listen, but really displayed great musicianship. Sharp drum patterns paced the music, while top notch harmonies matched the rest of the piano, tambourines and saxophones. What seemed easy eventually became easy, but most importantly it was the sound that America began to crave.
Motown and its carefully crafted songwriting influenced Gaye, Wonder and Jackson in their later years. Although the trip didn't produce with the assembly line approach, they crossed over without trying to: which is exactly what Motown taught them.
Music Editor; Brad Washington
Also connect with this brother through Twitter; http://twitter.com/theGURO15.