Four Ways Public Speaking Helps Youth Find Purpose.
(ThyBlackMan.com) For quite some time we have debated why many of our youth commit such untoward and malicious social acts that result in lives lost, futures damaged and kids left hopeless. Common to most of these behaviors is a profound absence of purpose in the lives of these youth. Though many have not discovered their purpose by adolescence, it does not mean they cannot develop a purpose during this time. As a public speaking coach with a pre-adolescent son, I have seen up close and personal how public-speaking skill-sets can help a young person shape their true purpose in life.
I believe the ability to stand and deliver a well-researched speech can go a long way toward helping a teen determine their purpose in life. At the bottom of most deviant behavior in a lot of teens, communication apprehension is perhaps the reigning culprit. Communication apprehension is an "individual level of fear or anxiety associated with either real or anticipated communication with another person or persons." In other words, most youth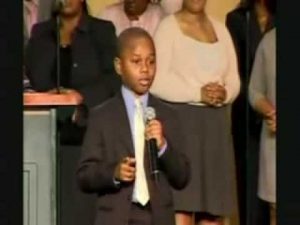 simply do not know the simple mechanics of self-expression.
If you want a proven and efficient program to help your teen find their purpose, consider the following ways a public-speaking program can assist you!
Builds Confidence
Confidence is crucial for building healthy self-esteem. Show me a young person who lacks confidence and I'll show you a bird with a broken wing. When a youth lacks a feeling of self-assurance arising from his or her own appreciation of their natural abilities and qualities, they lack direction and fortitude. Public-speaking skill-sets build confidence in a person; it also builds competence, which is just as crucial. When teens lack these two qualities, they look to their peer group to try and compensate for this lack. Negative peer pressure then becomes the medium for teens to express their views.
Find their Voice
Public speaking allows a youth to distinguish their own voice from the cacophony of voices that surround them daily; it gives youth the means to draw their own conclusions on social issues that leave most teens flummoxed and unable to assert themselves under pressure. There is nothing greater than a young person who's researched, analyzed and articulated a position that merits the attention of a wider audience. Public-speaking will serve to set them apart and reduce the negative influence of peer pressure.
Develops Leadership Skills
Every youth has leadership ability! The problem is, for so many youth, their skill-sets are under-developed. When teens work with others in developing and preparing to deliver important positions on issues, they also develop their leadership skills. This is especially true when speech and debate teams are formed and each team must develop thesis statements contrary to their counterparts. Public-speaking gives youth that forum upon which to lead and excel.
Become Effective Communicators
Every teen struggles with communicating their wants, needs and expectations in an effective and positive manner. Getting a youth to open up is, in most cases, a challenge in and of itself. Public-speaking is the perfect vehicle for that!
As communication skill-sets heighten, intolerance to the social views of others lessens. The result is that most youth improve their communication skills – not just in a group setting – but in one on one interpersonal settings as well. This is good for building conflict-resolution skills in a social construct.
Public-speaking programs can help your teen conquer communication apprehension and shape their future.
Staff Writer; W. Eric Croomes
This talented brother is a holistic lifestyle exercise expert and founder and executive coach of Infinite Strategies LLC, a multi-level coaching firm that develops and executes strategies for fitness training, youth achievement and lifestyle management. Eric is an author, fitness professional, holistic life coach and motivational speaker.
In October 2015, Eric released Life's A Gym: Seven Fitness Principles to Get the Best of Both, which shows readers how to use exercise to attract a feeling of wellness, success and freedom (Infinite Strategies Coaching LLC, 2015) – http://www.infinitestrategiescoaching.com.