Suicide Rates on the Rise among Black Children.
(ThyBlackMan.com)
"…Black youth may experience disproportionate exposure to violence or traumatic stressors, both of which have been associated with suicidal behavior. Also, research has shown that black youth are less likely to receive services for depression, suicidal ideation, and other mental health problems compared with non-black youth."-JAMA Pediatrics 2015
The rate of black youth committing suicide has never been higher. A 2015 study from the Centers for Disease Control and Prevention found that for the first time, the suicide rate of black children in between the ages of 5 and 11 had doubled between 1993 and 2013 — while the rate among white children had declined. An increase in suicide among black children has alarmed mental health professionals and thrown light on issues that may have been overlooked when treating trauma in the young. Suicides by hanging, on the other hand, roughly tripled among black boys, while remaining virtually unchanged for whites.
According to a study in JAMA Pediatrics, while the suicide rate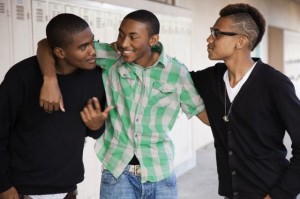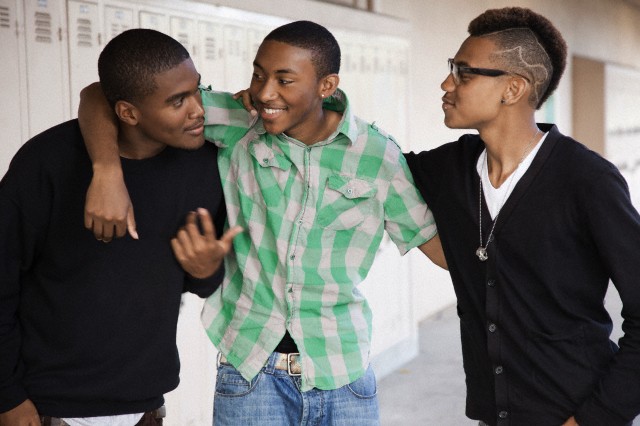 among all children was relatively stable over 20 years, there was a significant increase among black children in one of the periods studied. Findings highlight a potential racial disparity that warrants attention.
Many in the mental health field, especially those who work with children, says this is historically surprising and troubling. The study has "rung an alarm", says Dr Robert Findling, director of pediatric psychiatry for Johns Hopkins Children's Center. Previous studies have shown adult minorities commit suicide less frequently than whites. While an average of 33 children died of suicide each year between 1993 and 2012 – 84% who were boys and 16% who were girls – the study shows a significant increase in suicide among black children and a decrease among white children.
The researchers used national data based on death certificates that listed suicide as the underlying cause. In the study, they offered a few possible explanations for the difference, including that black children are more likely to be exposed to violence and traumatic stress, and that black children are more likely to experience an early onset of puberty, which can increase the risk of depression and impulsive aggression. But it was not clear whether those characteristics had changed much over the period of the study and would account for the sharp rise. One hypothesis was that the rate was driven up by easier access to guns; another was that there had been a cultural shift, in which young blacks were not as religiously observant as older blacks. In that thinking, religious faith had conferred a protective quality that had made older blacks less vulnerable to suicide.
"I think the biggest finding is that — even though suicide is extremely rare in children — children sometimes can and sometimes will think about suicide and make suicide attempts," said Jeff Bridge, an epidemiologist and director of the Center for Suicide Prevention and Research at Nationwide Children's Hospital in Columbus, Ohio.
Warning signs include suicidal statements, being unhappy for an extended period, withdrawing from friends or school activities or being increasingly aggressive or irritable. Parents who see these signs should consider taking the child to a mental health professional.
National Suicide Prevention Lifeline
Call 1-800-273-8255 or Live Chat with a Counselor at link below.
http://chat.suicidepreventionlifeline.org/GetHelp/LifelineChat.aspx
Staff Writer; Amber Ogden
One may also view more of her work over at; AmberOgden.com.
Also connect via Instagram; 1amberogden and Twitter; MsAmberOgden.