Become A Money Making Machine As A Property Developer.
(ThyBlackMan.com) Are you looking for new ways to make money on the market this year? We're sure you're thinking about investing in some sort of crazy startup scheme. But there's a simpler way to get rich quick, and that's through property development. By developing property, you can design, build and create new homes or offices and sell them on to make fantastic levels of profit. You might think that you need a lot of skill, knowledge, and training to get set up in this industry. But that's not true at all. In fact, all it really takes is a little ambition. If you already have that, we can help you figure out the rest.
Collect The Capital
The first step you'll need to take is to secure the money to start developing a property. The best way to do this is by taking out a portfolio loan. To guarantee you get this, you'll need to make sure that you have a completely clean credit history. You can't afford to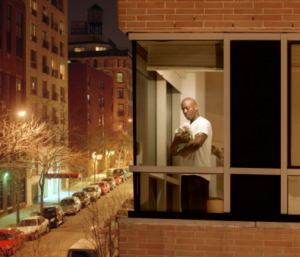 have had any issues with debts or late payments in the past. This will guarantee that your request is denied. If you have had issues with credit, there are ways to clean up your score and ensure you look like a great candidate for a loan. Do be aware that it can take several months for a portfolio loan to be granted. But there are plenty of other things that you can do while you wait.
Build Your Team
There are many business ventures that you can complete solo on the market, but property development isn't one of them. You'll need a solid team to help you jump all the hurdles that you might encounter. Let's start by thinking about legal assistance. When you start developing property, you need to think about issues like health and safety as well as the final sale. A legal advisor can help ensure that you tick all the correct boxes when developing a new office or building.
Then there's making sure that the building is set up and designed correctly. For instance, you do need to make sure that it has the right water features in place such as a storm drain. You may also want to buy an already standing property that needs these types of features. There are businesses that specialize in this type of construction and design work. You can learn about it from Cochran Engineering or a similar company.
Find The Right Property
Once you have found the people and businesses that you will be working with it's time to think about where you want to buy. Bare in mind that you need to be looking for locations that have a lot of potential on the market. There are always hot spots in development for property investments. To find them, we suggest you contact a property broker. They will ensure you start off on the right path and make smart decisions with your capital.
We hope you find this advice helpful and make a fortune developing your own property company.
Staff Writer; Rick Moore