Here Are Some Smart Ways to Make The Most of Your Savings.
(ThyBlackMan.com) What if your business suddenly starts receiving leads and opportunities double than it has ever had? Apart from happiness, what else will you be receiving along is of course 'Money.' There is no denying the fact that a well-charted and marketed business is the only fastest means of income. Not talking of the world, just have a look around your own society, those who you call rich are not employees of any Multinational Company, but owners of some notable 'brands' (be it domestic or international). Hence there is a chance for you, too, being counted amongst them, but what concerns next is the wise utilisation of the money or say, Smart Investment. To retain your rich status, you must know how to utilise the money to ensure lasting happiness in life.
Maybe a few ideas could help you in this regard –
Prefer Family Vacation to Weekly Dinner
Experts say, experiences tend to stay with you rather than short-lived moments. Weekly dinner with your wife at some swish restaurant would not be as memorable as vacationing with your entire family at some distant place. Liquid expenses have never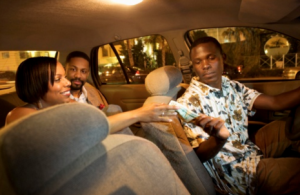 been considered wise or smart ways to enjoy life. Although, this is what people usually love doing, such as – shopping in the beginning of a month, eating-out or visiting night pubs. But, if you are considering to utilise your money rather than using it for the rest of your life, look for experiences, not moments.
Spend On Inexpensive Stuffs To Enjoy More
To not make your next outing a pressure, choose rear seats over front ones at a baseball game and visit twice or as many times as you wish to. Let me tell you, what it would have been, if you had gone otherwise – spending 10 grands on front seats could have stopped you from taking your family out for the next game. Running out of money is not as hard as earning it. This is why, what I suggest is try to save money to enjoy as many time as you want in life rather than squandering over an expensive item only for once.
Study Says, Waiting For an Event Gives More Happiness
Holding your urges back plays quite a critical role in saving money for something greater later. To go shopping is a never-dying urge in every modern age individual. Some are lucky enough to hold it back, whereas some just go with flow, which is bad. If you really wish to book a table at the most expensive restaurant of the town on your anniversary day next month, try to cut back on your surplus groceries for this month. Your 'wait' to celebrate the day with your better-half like royals is surely going to offer you an inexplicable feeling of happiness.
Create Different E-Mail Labels Only For Your Required Utilities
What happens when a variety of sales offers reach us via e-mails and SMS? We tend to shop those products, which we don't really need. The best way to save yourself from such splurge tendency is by creating different e-mail labels and filtering your e-mails of only those household services and goods that are essential and set the needless ones for auto-deletion so that whenever you receive some offers on your required goods and services, you can go out for shopping and avail of the coupons in a hassle-free manner. This way, you save yourself from a big trouble.
Choose For Something Different Once In A While –
It's no way a wrong decision if you take a maxi taxi to Avalon airport once in a while. As I told you earlier, try to make experiences with the money you earn rather than squandering for some short-lived moments. Although, a luxury ride to airport is also going to be a short-lived moment, but that would be something different from an ordinary lifestyle. Riding your own car to the airport might leave it stranded in time due to lack of parking space and on the other hand, public conveyance is what you have been sticking to all your life. With a chauffeured taxi hire service, you can enjoy a range of service facilities that you have never experienced before. For instance – on-time pickup and drop off, great hospitality, wheel chair taxi Melbourne (if needed), unbeatable comfort level and so on.
These are a few yet great ideas to utilise your money in day to day life.
Staff Writer; Jerry Johnson