Your Next Steps If You've Been Injured At Work.
(ThyBlackMan.com) It's something that none of us particularly want to think about. Nonetheless, it does unfortunately happen all the time. Injuries at work are all too common – and they are only becoming more so. Nobody likes to think that it will happen to them. But the truth is, none of us have any idea whether or not we will suffer in this way. With that in mind, it is a wise idea to be as prepared as possible. There is little use in being on guard all the time, of course. But that doesn't mean that you shouldn't learn how to be as prepared as you can. To help towards that end, we have put together this short post. Here is what you should do if you have been injured at work – regardless of what exactly happened.
First Things First: Report It
It is essential that you report anything of this nature that happens at work. The truth is, your employer has a legal obligation to report any accidents or injuries in the workplace. However, that doesn't necessarily mean that they automatically will. So you should do your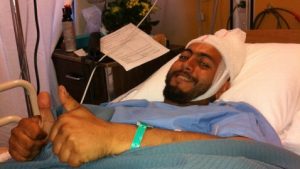 best to remind them. If they do not, still make sure that you do. Report the incident to your line manager at your earliest convenience. If you are unable to for some reason, then get someone else to do it for you. The main thing is that it is reported as soon as possible. For more on this, see https://www.citizensadvice.org.uk/law-and-rights/legal-system/personal-injury/personal-injuries/.
Assessing Responsibility
This is not necessarily your duty to carry out – but it is important that you are aware of it. As well as reporting it, your employer has a duty to carry out an assessment of the incident. This might include assessing responsibility; in fact, it should. It is at this stage that you might find you have a case against either your employer or someone else, such as a colleague. But remember: it all depends on the situation, so nobody can tell until the incident occurs. You might decide to contact a personal injury lawyer such as this one: http://www.bolingriceatlanta.com/lawrenceville/. They will be able to assist you with the legal side of things.
Sick Pay
Depending on your employer, it is possible that you will be eligible for sick pay. This depends on a variety of factors, so it is hard to tell. The chances are, you will be eligible for at least some sick pay. However, you should contact your employer and see whether it is the case for you. Sometimes there are mitigating circumstances which means you might not get paid, so it is worth investigating.
Talk To Your Employer
The main thing to remember if you are injured at work is to communicate clearly with your employer. In all likelihood, you will be able to sort things out with them peacefully. This is, of course, what both parties should be going for. It is important to remember to keep a level head, and talk to your employer about any issues you might have.
Staff Writer; Paul Moore