Prince, Exploring the Creative Mind of the Legend & Icon.
(ThyBlackMan.com) Artist, Musician, Sex Symbol, Mastermind and Rebel Prince transitioned on Thursday, April 21st at the age of 57. Born Prince Roger Nelson on June 7, 1958 in Minneapolis, MN, Prince was well known for keeping his life private sharing himself only through his artistry. His albums scanned slightly over 18.5 million units in the United States alone and the albums released by Warner Bros. Records sold over 14.3 million units according to SoundScan's data back in 1991. To date, it is estimated that Prince has sold over 100 million albums worldwide.
What I love, respected and admired most about Prince was his ability to remain authentic in a world where followers are often applauded and individuals like Prince are casted aside into the weird crowd. Prince was the only man able to wear high heels, jump off the stage, land in a split, come up and keep rocking the party whi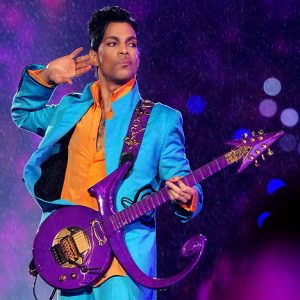 le embracing his feminine and masculine energy. During a time when black men were expected to dress and behave a certain way, Prince was able to remove the barriers and limitations to reveal himself unapologetically, without fear of rejection and never once altering his art to fit the public's perception.
Prince created timeless music that transcended genres, race and sexuality. He made it "acceptable" for artists to remain true to their art. A true visionary, Prince was the first artist and musician to begin releasing music over the internet in 1996 although his efforts didn't match his previous album sales and success. Now, just 20 years later its common for artists to use the internet to promote and release their music, unfortunately Prince is rarely mentioned as an inspiration for his genius. It has been said by many that Prince maintained a large degree of control over his music, especially regarding publishing rights, which was unusual for many artists.
Tensions with Warner Bros. first came to light in 1994 when Prince dropped his name and began using a symbol. He also began appearing in public with the word "slave" written across his face to protest unfair treatment by the label and split with the company in 1996. I recall several comedians making jokes but throughout the process Prince remained devote to ensure his artistry was no longer exploited and fought hard to regain control of that which he created.
Prior to his death and after 18 years of battling with Warner Bros. Records, Prince regained ownership of his music catalog although financial terms were not disclosed. Classic albums including "Dirty Mind", "Controversy" and "1999" would continue to be licensed through Warner Bros. Records as part of a new global agreement.
Prince was one of few artists willing to speak openly about what happened to artists in the music industry where many artists would paint a fairytale life of contentment with a fancy home, luxury cars and numerous women, Prince was of the first artists to show that owning his creative works outweighed the lifestyle.
We all know Prince was infactuated with the color purple ranging from his song "Purple Rain", his purple clothing and his purple stage lights. Purple represents royalty, nobility & prestige. It symbolizes mystery, magic, power and luxury. Stimulating to the imagination, ?purple? is the union of the body and soul creating a balance between our physical & spiritual energies. Prince, like the color purple, used his artistry to expand our awareness to a higher consciousness.
Prince music and spirit will continue to live on through his current fans as well as those who have yet to be introduced to his music. Prince was original, authentic, outspoken, hilarious and yet humble enough to be both Legendary and an Icon. He will never be forgotten!
Rest In Power Prince