Oak Park International Film Festival 2015 Program Highlight.
(ThyBlackMan.com)
Saturday (Sept. 19th), 834 Lake Street; Oak Park Il 60302; 12-4: Citizen-Artist Cinema
Filmmakers and press are invited to attend along with the general public.
This edition of OPFF will feature a brilliant music video that showcases a work by up and coming screenwriter and award winning author Stanley G Buford; CEO-TriDreams Productions. Contact: StanleygBuford.com…Phone: 708.987.4851…Fax: 708.386.1900
• 2 p.m. to 2:02 p.m. – "Bick and Stink Meet King Solomon." Directed by Stanley G. Buford. (2 minutes).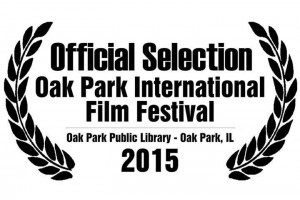 Story Abstract
Two inquisitive children are told a captivating bedtime bible story. Their father, Gene reads a book: Tales of King Solomon. He tucks them in; says goodnight and that's when the real story begins. Bick and his younger brother, Stink, are taken back in time; through the power of their dream!
They both awaken on the beach in the land of Israel during the era of the great King Solomon; the wisest man that ever lived. Bewildered and confused, at first, they collect themselves and plan a method of survival. This book is sold in three formats: Ebook; Audiobook and a Song. Available now at Amazon.com
Staff Writer; Stanley G. Buford
Feel free to connect with this brother via Twitter; Stanley G. and also facebook http://www.facebook.com/sgbuford.