Patricia Allen Mom Loss 3 Youths To Drowning.
(ThyBlackMan.com)  An Irving Mom of 5 escapes the Streets of Chicago to move to Irving Texas to find a better life for her family now finds her self-locked in a jail cell for the accidental drowning of three of her youths. In June 2015, while Patricia Allen was tending to two of her 5 children at an apartment swimming pool, she loss three to accidental drowning.
As of 2015 more than 49 kids have drowned in the state of Texas. Ms. Patricia Allen never imagined that one momentary lapse of supervision can not only cost you the loss of 3 children but also the loss of your freedom, your home, your reputation, your remaining expenses, your friends, the loss of public appeal and the loss of your remaining two children
Any time there is a child's drowning, it's considered some form of neglect. But what parent isn't responsible at one time or another for neglect and when is neglect supposed to be prosecuted? Isn't losing one child enough of a prosecution? Well, not for Patricia Allen, not only was this mom placed under arrest, but her remaining 6 and 3 year old was interrogated without her consent while one was accused of having HIV and now both removed from her home after posting bond.
What state does this to a mom who has already lost 3 kids? TEXAS!!! CPS took the remaining 2 children who loves their mom and she them. And who jumps on the wagon increasing public ridicule before getting all the facts? Social media! What has happen to our people that we easily forget that parenting doesn't come with a rule book and all of us have made judgement in some form that could have cost our own children their lives? Rather that is a child running out into the street, driving in reverse hitting child, abuse in the home, driving recklessly, swimming; gun not properly placed in a private location or a child left in a hot car.
Meeting Ms. Allen and her mate was an experience I will never forget. It was her Birthday, July 21st and one of the saddest birthday's you can imagine for anyone. How could a mom who lost three kids celebrate a day of her birth when the loss of three of her children tore within her like a sphere to her back? As she walked into the room, you couldn't help but notice the zone of confusion, guilt and movement of a mom who lost her purpose, her drive and her spirit. Each step she made was as if she could not see the next step in front of her. Her focus was that of an elderly woman with bad vision driving at night with no glasses.
You could visibly see the tons of weight that no one could lift from her but God. While we were speaking and discussing ways to assist, Patricia Allen eyes were focused on the images of her loss sons as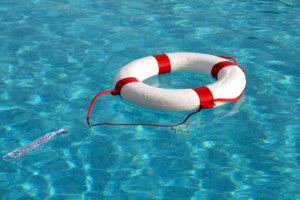 she clicked from image to image on this small portable PC she brought with her; as she continued to share with the very few that was present who saw her grief, all we could see is a smile with very little effort and a Kleenex box that was filled with tissue prior to her arrival was practically now and empty reminder of her loss. The tears floored as she with much effort created this temporary smile, again as she clicked from image to image waiting to exhale like air to an empty balloon, only to be followed with more weeping, shock and pain. I remember thinking, someone needs to be around her 24 seven cause she is not well. It was as if this grieving mom was in a bad dream waiting to be awaken; "this had to be a dream; it just has to be", only to not ever be able to wake up and replay the event differently. A dream this grieving mom will never be able to escape from.
The distant memories seemed to dissipate; they were no more. I'm not sure if she even remembers the small group of supporters that were present. She smiled, rocked and she mourned. It was visibly clear that self-blame and guilt was her greatest adversary; greater, deeper and almost as painful than losing ONE child; not to mention three. I personally couldn't imagine once the initial phase goes away, whats next that awaits her and how much support this mom will need from her community cause only God can bring her through.
Patricia was distraught and puzzled how one momentary lapse could put her in a world wind spinning tornado full of despair and sadness. Her whole entire life has now changed and was now visible to the public. The much support she needed from the community was now little to none. Local and Social media ate her up like she was tied to a tree and her flesh being bitten by millions of mosquito's and she was the bait as each mosquito infecting her with West Nile, bite after bite after bite; Ms. Allen negative comments drove her to silence & defeat unlike anyone could ever imagine, dropping her to her knees as she forced herself to stand without the support of those she needed most. Only God can pick her up now. Did she think that her own people would actually show remorse? What happened to this Black Woman's community full of Gods Compassion? The Church's, the Pastors? The Community and to those who also know and understand the meaning of loss.
In the mist of this confusion, seeing her children photos was her only way of escape. She again, began to share the same images she shared a few seconds ago and again her face was that of temporary excitement and a temporary removal from what was going on around her. Patricia was looking at each picture as if we were exchanging stories of our kid's school activities, sports or awards of some type. Definitely one of the saddest moments in a person life when you feel powerless and helpless with nothing you can say or do to bring this poor grieving mom support. How can you explain to anyone why a tragedy such as this happened?
I remember thinking for a second, I wish my mom was here, my mind took me back to the memories of losing a brother and how my mom stayed in her room for months. I remembered Patricia Allen's look, the guilt, that pain and the body language of a mom feeling helpless and alone. My mom had that same look! I remember how we couldn't get my mom to come out of her room. No TV, no music, no conversation of any type and I remember having to take two jobs to pay the bills in my teenage years to keep a roof over our heads. After losing my brother, there was no support from my mom's church and though she paid her tithes faithfully for over 23 years; they turned their back on her just as the public drove the sphere in the back of Patricia as she continuously attempts to reaches behind her with very short arms to pull this sharp tool entered into her spine
Like being under a spell, you could hear her silent thoughts of confusion; "Where will I ever find peace"? "Who do I trust?" "How will I survive on my birthday?" "What has just happen to my life?" "How will I recover?" "And when will I be free of charges so I can get my remaining two children back?" Now, as the meeting was coming to an end, it was now apparent why Patricia Allen kept looking at her watch from the beginning of the meeting. Anthony Bond, first and former NAACP President who was her spokesperson now informed the group that Patricia next appointment was a weekly hour visit she has with her remaining two children; who is now without the mom they always knew as mom and now in CPS custody with strangers. These two children crying and running to mom as mom enters the facility and screaming in high volume for their mom as she leaves. "What did I do in my life to deserve this", is something a mom has to repeat over and over and again with the remaining mental stability she has left. A pain this grieving mom has to continue to experience. Again, speaking to Patricia meant understanding that there were no words that one say to ease her pain and seeing the ever flowing tears removing Kleenex after Kleenex from now this empty shell of a box that was again no more; same as her children…
Hmmm..Patricia Allen taking her eyes off her children for a moment is a moment she will replay and regret for the rest of her remaining life and one that public appeal has continued to remind her of. What happen to this Christian Country? We have become vultures, with opinions as if our crap has no scent.
Meeting and speaking to Patricia Allen is a day I would never forget. We are still reminded how the media ate this woman up, calling her a bad parent, the dark color of her skin, her weight, her hair, and most from the African American Community. One could only imagine how in one day your life went from having 5 children to none and the public hanging of opinions as if we as Parents have NEVER had a momentary lapse. "God, why have you forsaken me" "God why did this happen to me?" "Why did I go to the Pool?" "WHY DID ANY OR ALL THREE of my children have to drown?" "Why are people so mean to me as if I pushed them into the pool?" "Don't they know I am hurting enough?" "Why did eyewitness say I was on my phone when my phone was inside my home?" Why did the media not recant the story?" WHY? Why? Why? Why did this happen to me? Why? WHY? WHY?
Public opinions became more than this grieving mom could bear. Ms. Allen began to go deeper due to the many social negative comments and couldn't remove herself from reading what was infecting her. She has since removed herself.
Now, a group of teen's #sti740, Oak Cliff Community Development and Anthony Bond, first President to serve as NAACP for the city of Irving has taken on the battle. Hear #sti740 youth discuss their anger with black People and how the pass two generations have failed them and how quick we jump to negative media. Also hear the history of racism in the city of Irving and why Patricia was charged as other parents wasn't. Sad story when you have youth with compassion speaking up for adults with none. What has happen to us? Never thought as an adult, I would see this day when our opinions far outweigh GODS. Now we have a grieving mom who needs our assistance and a benefit for this grieving mom at SW Center Mall Sunday, August 2, 2015 @ 2PM-5PM.
STI740 discusses race, their disgust to adult Christians, negative media and adults failing this generations…
http://www.gofundme.com/wwjd4unow
WHERE IS THIS BOOK
There is no rule book to parenting. If so, we would all be great at it. Another reason why there is so many Black on black crimes, teenage pregnancies, is because we were seeking something that was missing from childhood? Does that make us bad parents or dysfunctional parents?
Do we punish her for her errors in judgement? Isn't losing ONE child enough punishment? It's hard to sympathize or even have empathy unless you experience the loss of ONE child. A pain one would never imagine.
Why do we continue to say media is negative and we still believe their truth? An eye witness stated she was on the phone? Well records have proven that she wasn't on the phone. But have media reported that this eye witness was incorrect to the thousands who heard that she was, and if they did recant, will all of those who heard it the first time hear the recanted story? Do we know what negative media means?
Media now reports hear say before finding out the truth. There is so much more to the story and we are bringing you the truth but for now, we have a grieving mom who lost 3 kids and that is the only fact that I need to know other than it was an accident. We are too quick to judgement and our opinions are infecting and diluting the opinions of others.
Everyone doesn't have the same advantages as some of us who were afforded the opportunity to have a mom and dad or a grandmother who had great parenting skills We just have to remember that we all come from different backgrounds and some with fewer beginnings. Negative is not FACTUAL!! We have accepted so much abuse that we forgot we have rights!!
WWGD cause as a Christian country WWJD has stop working since the civil rights. Mrs. Patricia and Mr. said thanks to me. My response: Compassion doesn't cost us anything!!
Benefit fundraising for Patricia Allen August 2, 2015 at SW Center Mall @ 2PM- see http://www.sti740.com for show.
Staff Writer; Barnard Greg
Also connect with this brother over at; http://streammyschool.com.