Message to the Blackman/woman.
(ThyBlackMan.com) Since the inception of American slavery, Black women have been the cornerstone of Black life. The majority of them spent many years, months and days slaving over hot stoves simply to quell the hunger pangs of sedentary, satanic slave masters. They were the lucky ones. The not-so-lucky female slaves were forced to doggedly pluck cotton while simmering under a scorching, unrelenting sun. They persevered because they knew that the lives of other Black slaves depended upon their proficient production.
One unusually courageous slave, Harriet Tubman, had other plans. She conducted the Underground Railroad; and, subsequently, liberated plenty of Black people from their sadistic enslavement. Unfortunately, her own blood-brothers, Ben and Henry, probably spiritually maimed and neutered by fear, decided to derail their escape. Initially, they abandoned Harriet, and voluntarily returned to their plantation. Perhaps the Devil they knew was better than the Devil they didn't know.
In any event, history is written by the conqueror; therefore, when history repeats itself, it is more of a strategically planned act as opposed to a simple coincidence. For example, in 1989 former CIA director George H.W. Bush was elected President, and he immediately initiated the "War on Drugs." This political ruse led to the mass incarceration and re-enslavement of millions of Black men (the US Constitution's 13th amendment legalizes slavery for convicted law breakers).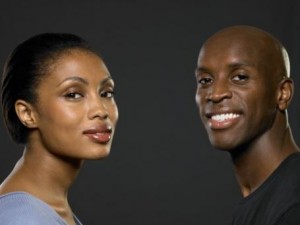 Instead of picking cotton for slave masters, these 20th and 21st century servants made license plates and other materials for greedy corporations such as Wackenhut, Corrections Corporation of America, and Community Education Centers. In fact, in the last two decades, the CCA has seen profits increase by more than 500%!
The profits were so good that many of Wall Street banks began investing in private prisons, i.e., Wells Fargo, Bank of America, and JP Morgan/Chase. Once again many Blacks were viewed as chattel. Similar to military POW's, a large percentage of the prisoners received hefty, lengthy sentences. And like the slaves before them, by the time that many of them were paroled/manumitted, their spirits were broken, their self-esteem shattered and their courage filched.
On the other hand, drug-dealing brothers who were fortunate enough to evade the law became illegitimate capitalists. These greedy goons narcotized and victimized entire neighborhoods. In addition, the crooked thinking brothers adopted America's dog-eat-dog and rat racing philosophies; therefore, they happily poisoned their own people for profit. Black gang turf wars claimed almost as many lives as America's Civil War.
As an unintended consequence many Black women were left alone to protect and provide for themselves and their children. These women quickly became fair game to those who masterminded the disarmament, disenfranchisement, and re-enslavement of Black men.
Nowadays, Black women are more independent than ever. However, with no one to protect them, they are also more vulnerable than ever! There are far too many instances underscoring this reality: Eleanor Bumper was sixty six years old when a NYPD officer murdered her; Yvette Smith was forty-seven when a Texas cop killed her; Malissa Williams was only thirty when a Cleveland cop stood on the hood of her vehicle and shot additional rounds of high caliber ammunition into an already bullet-ridden Black body; Rekia Boyd was only twenty-two when a Chicago cop gunned her down; and Aiyana Stanley-Jones was only seven-years-old when a Detroit police officer slaughtered her!
However, the most recent death of Texan Sandra Bland is reminiscent of the abuse suffered by
Fannie Lou Hamer in 1963. Although Ms. Hamer survived her ordeal, she was beaten and raped in the bowels of a Mississippi jail. A couple of cowardly Black inmates in cohoosts with white officers tortured Ms. Hamer.
Over a half century later, Ms. Bland is found lynched in the bowels of a Texas jail. The officers called her death a suicide. From viewing the footage of her traffic stop, Ms. Bland didn't appear suicidal. She was feisty. She went word for word with the flatfoot. Suicidal people aren't fighters. Suicide is the ultimate submission. The final stage of giving up! Ms. Bland didn't appear to be surrendering. Not at all!
Nevertheless, we have to remember that when civilians murder one another is called a homicide. When law enforcement officials murder one of us, they call it suicide by cop. In fact, the only American atop the FBI most wanted terrorist list is a Black woman, Joanne Chesimard (Assata Shakur). Her infamous crime is based upon surviving a violent traffic stop one dark night while riding on the New Jersey turnpike, the birthplace of racial profiling. Had she succumbed to her bullet wounds, the news would have, in most probability, reported another suicide by cop scenario.
And let's not forget the scores of church bombings. The bombers are well aware of the fact that Black churches are attended-for the most part–by women and children.
My only message to the seemingly invisible Black man, the supposedly provider and protector of the Black family, is to paraphrase Vince Lombardi, the great Green Bay Packers' coach: "When you throw the football three things can happen—and two of them are bad. In a parallel sense, remember, you have three choices, and two of them are not good, at least from my perspective. One, you can choose to do more to protect yourself, your women and your children. Two, you can choose to continue to turn a blind eye and deaf ear to the aforementioned atrocities. Three, you can simply grumble, rap or sing about your individualistic gangsterism while other people have their way with your women and children.
Staff Writer; Saint Solomon
Official website; http://www.SaintSolomon.com
FB; http://Facebook.com/saintsolomon