Who is Ladell Parks?
(ThyBlackMan.com) Over the last few years an actor been trying to find his way to fame but claim he hasn't had any type of notices from the press or news media from the work he's done.
His name is Jeremy L. Murph an young African American actor who say's he has played small roles for films such as "17 again with Zac Efron" and in the upcoming new Spider-Man movie "The Amazing Spider-Man 2." He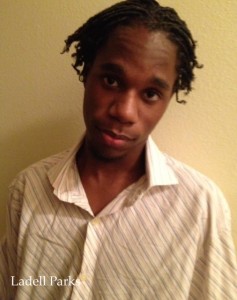 also say he even played small Television roles for shows like "Never Fade Away" and "10 Things I Hate About You" with Linsey Shaw.
Jeremy also goes by another name he told us, his stage name "Ladell Parks" he said he created it when he started his Youtube Page which now has over 1 Million views from his freestyle video he does. People may also confer to him as the next "50 Tyson" because of the way he raps which some people claim he's just talking gibberish. Gibberish or not his rapping got him on 
MTV.com
as an artist, he told us after finding out he got on MTV "he thought his life was gonna change but nope nothing ever happen no buzz no nothing.
So where is Jeremy aka Ladell Parks? He's still hoping to find his buzz or get his credied where it's due to him for the work he put in for his uncredited roles in filming industry.
Staff Writer; Jaclyn Niska