Black Students Get LinkedIn for Jobs.
(ThyBlackMan.com) Black students are learning the competition for jobs, internships, scholarships, grants and fellowships is fierce and competitive.  Teaching Black students how to use all the available tools of Social Media is necessary to Market and Brand themselves to get the attention of organizations, businesses, schools and individuals looking to present them with the finances to make the financial burdens of higher education easier.
Educational tuitions are rising, financial aid interests are rising, scholarship monies are available, but students have to search for them. Even when found Black students are realizing that they must have the grades to even qualify.
To many times guidance counselors are bogged down with testing, assessment evaluations and otherduties and responsibilities that take them away from the students.
State legislatures of many states are raising the educational standards across the board from elementary to high school. This has an effect on what monies are available and the qualifications to apply and be accepted. The science of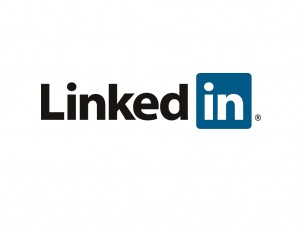 getting noticed is not just visibility, but where you are visible, who sees you
and what do you have to offer.
During presentations I conducted at the African American Episcopal Church Youth Leadership Summit "Social Media and Your Digital Signature," and the Man Up Health Summit "Marketing and Branding Yourself with Social Media." My focus was on teaching how to use Social Media tools and the power they possess to effectively Market and Brand young men or the power to destroy reputations from the content young men create. The lack of knowledge and understanding of Social Media tools in this digital age is dangerous because of the long term effects of content that youth, teens and young adults are creating. More professional development is needed for Black youth through schools and churches.
One of the tools that has great potential to Market and Brand is LinkedIn. A business networking tool that Black youth, teens and young adults can access for free and use the features of text, sharing photos and presentations to share content that highlights the talents and abilities of diversity and leadership, Black youth have to sell their abilities and talents in the business world.
In 21st century businesses: small, medium, large or international, businesses cannot survive and prosper without using Social Media Networking tools to share themselves with diverse markets. This offers unique and empowering opportunities for Blacks to be in the mix of new businesses, startups,
entrepreneurial developments and new technologies.
Black students are learning the connective and networking opportunities available on LinkedIn.  The pervasiveness and invasiveness of technology has shown that those using technology are creating digital footprints that others are following. In too many cases that content is the direct opposite of what needs to be created to promote Blacks in a positive, intelligent and productive light in order to be considered for employment, offered an Internship and scholarships. Content sets the foundation on how a person is perceived, judged, accepted or rejected.
#BlerdChat, #Blerds #Blerdnation, #BlackTwitter
LinkedIn offers a direct connection to over thousands of potential connections that can support and enhance the educational and marketing value of a young person. Black youth, teens and young adults  slowly realize that being known is powerful, it precedes a person, their reputation, their abilities, and skills.
Many young Black youth think that Facebook is the end all and be all of Social Media, they are far from being accurate. In order to Market yourself a young person should use as many Social Media tools and platforms, the more exposure the better.
Getting noticed requires work that is direct and purposeful. One of the best ways to seize the opportunity is to study and learn. Take the time to read information, access web sites (http://LinkedIn.com) and practice skills that will pay off in the future.
Black students must understand that their journey has just begun in life. They must be willing to become life-long learners. Understanding that learning never ends. Learning does not stop it continues for the rest of their life.
Minority students and students of color need tools that can promote the positive aspects of their educational success. The unfortunate perception is that the majority of minority students are below grade level, academically struggling, attend challenging schools and "At Risk."
Recent news reports show schools are closing in Chicago, Philadelphia and other parts of the nation. Marketing and Branding yourself is key to obtaining resources that will remove minority youth from situations and circumstances that endanger  them emotionally, physically and psychologically.
LinkedIn is a good start for networking, connecting and exposing Black youth and teens to opportunities that are empowering and engaging.
Staff Writer; William D. Jackson
Find out more about this talented writer over at; OCS For Education.
Also check out; http://www.About.Me/WilliamDJackson