Khloe Kardashian, Lamar Odom pregnant, divorce yes calling it quits.
June 8, 2013 by Staff
Filed under Uncategorized
(ThyBlackMan.com) Why are folks trying to break up Khloe Kardashian and Lamar Odom's happy home? And why when we speak of Khloe Kardashian and Lamar Odom Khloe's name comes first? Hey just a random thought running through my brain.
Well back to Khloe Kardashian and Lamar Odom's supposed marriage problems. Rumors are floating rampant again that the hot couple may be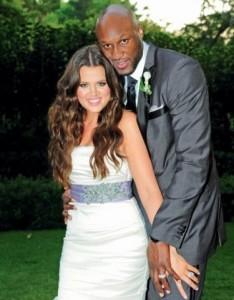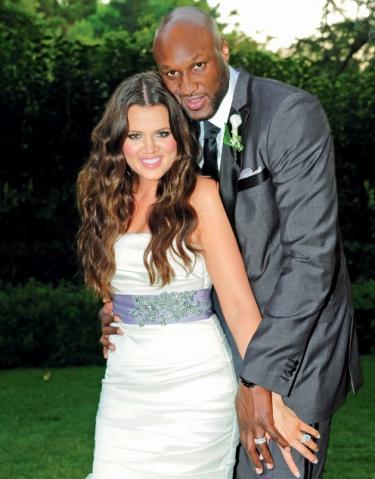 calling it quits. The gossip tabloid The National Enquirer has splattered across its pages "Kardashian Marriage Explodes".
According to the National Enquirer Khloe Kardashian will be telling her hubby that she's about to dump him and reveal that she fears he's destroying her career and happiness.
And of course Kim's money hungry mother Kris Jenner claims she told Kim to "get rid of that no-good loser," and has even given her daughter "the names of a few high-powered Beverly Hills divorce lawyers."
Even with the rumors of Khloe Kardashian and Lamar Odom's breakout Kim still wants a baby, particularly a son. The reality star hopes when she and her husband, basketball star Lamar Odom eventually start a family they will have a son because she wants a future ball player.
Khloe Kardashian stated, "They always say you don't care, and I really don't know if I do care…But I think it would be fun to have a boy because Lamar is a basketball player."
Supposedly Khloe Kardashian was bold enough to hook up with the rapper the Game and Lamar Odom has also been seen on the arm of a number of bombshells.
The Game and spoke with TMZ and addressed the rumors. He stated, "The pictures that they see of us out together are because she is a part of my 60 Days of Fitness team…Khloe is my friend. She is like a sister. We have never and will never be sleeping together. Lamar is my homie and her husband and I wish people wouldn't spread such false rumors." The rapper goes on to say that Khloe is also participating in the fitness program. As so is her brother Rob Kardashian.
Lamar has supposedly been noticeably absent from the family's many, well-publicized events lately. The entire Kardashian clan recently traveled to Greece and it was odd that he wasn't along for the ride.
Still, Khloe Kardashian stated in an interview with Cosmopolitan U.K. that their marriage is as solid as ever. As public as they make their lives, it's sad that the world dissects the romantic failures of others. But I guess that comes with cost of being part of one of the most successful reality shows ever and the price for being a Kardashian or part of its crew.
Staff Writer; LadyK
Gossip/Ent. Tips and Feedback to; LadyK@ThyBlackMan.com