Rihanna, Chris Brown's ex-girlfriend Karreuche Tran caught in a love triangle.
February 3, 2013 by Staff
Filed under Uncategorized
(ThyBlackMan.com) The last time I remember a love triangle being played out in the media that much was between the late Princess Diana and Prince Edward and his lover Camilla.  Of course since then we have had our fair share of scandals, like the Former South Carolina Governor Mark Sanford and his Argentine girlfriend Maria Belen, who the ChicagoTribune.com has reported are now engaged. And countless others not worth mentioning.   This time it appears there is a love triangle brewing between the award winning songstress, actress Rihanna and award winning, self proclaim bad boy and R&B singer Chris Brown and his ex-girlfriend, model Karreuche Tran.  
Google Rihanna and Chris Brown and you are inundated with stories of the couple's shenanigans.  The couple were first introduced to us back in 2008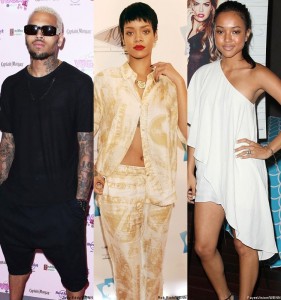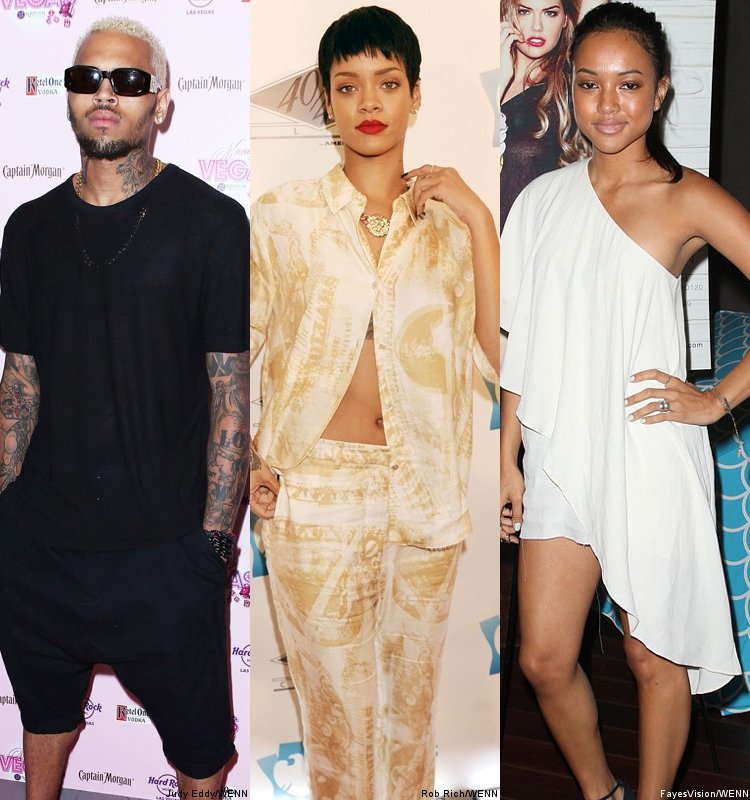 when the two pop stars where at the peek of their careers. She a five times Grammy-award winner and a five times American Music award winner and he won countless awards from BET awards, NAACP image award to the Teen Choice award.  
Ever since the two pop stars met, Rihanna twenty-four and Brown twenty-three the media have chronicled their romance. Good and bad. Some may remember the couples domestic violence altercation back in 2009 where Brown was charge with assault and making criminal threats.  Brown later pled guilty to felony assault and in exchange for his plea he received five years probation and was ordered to stay away from Rihanna, which subsequently led to their break up. 
Up until recently when it was reported that the couple had reconciled, the two had kept their distance, but still in the limelight. Rihanna whose career date back to when she released her first album Music of The Sun in 2005 was recently named Time magazine most influential person of the year.  But that has not stop the songstress from proclaiming on numerous occasions that she is nobody's role model.  
In fact, http://EW.com reported her saying in an interview with Rolling Stone for her cover, "I like to be spanked. Being tied up is fun. I like to keep it spontaneous. Sometimes whips and chains can be overly planned—you gotta stop, get the whip from the drawer downstairs…"  With such album like, Good Girl Gone Bad,  no one  should mistake the pop star diva as timid and inexperience. With millions of fans worldwide and the pressure to stay squeaky clean as well as the pressure of the music industry to stay relevant, it is no wonder the singer has succumb to the bad side. After all, we all know that the "good girl" image don't sell albums.
Now we are finding out Brown's ex-girlfriend, Ms Karreuche Tran, who the media is reporting is ready to speak out is caught in a love triangle between the two pop stars lovers. Could it be because, Chris Brown and Rihanna are seen frolicking around town looking like two love birds? Or maybe it's the questionable pictures they have been posting on Instagram. Whatever the reason, we know that if it was not for Chris Brown no one would care about Ms Karreuche Tran. Still if the model wants to speak out we are here to listen.  But, how long will her 15 minute last? 
Staff Writer; Kency D