Hip Hop, Good or Bad? Generations lost some say.
(ThyBlackMan.com) Today I did an appearance on Hot 97 in New York City with Lisa Evers, Dr. Christopher Emdin and a few other people.  The conversation centered around whether hip hop has any impact on what our kids are doing with their lives.  The question is simple for anyone who's spent any time around teenagers and noticed how their manner of speech, dress and the like instantly shifts based on what their favorite hip hop artist is doing.
Some say that hip hop music is as harmless as a Robert Deniro gangster film or something that you see on TV.  The problem with this analogy is that hip-hop is fueled by a type of authenticity that you don't need in Hollywood.  Deniro will gladly tell you "I'm not a real gangster, I just play one in the movies."  Lil Wayne can't pretend to be a gangster; he's expected to be a real one.   This enhances hip-hop's ability to promote an entire lifestyle that goes deeper than simply producing songs that you want to shake your butt to.  Every teenager wants to be cool, and an easy way to be cool is to emulate cool people.  There is no one cooler in high school than your favorite hip-hop artist:  If the rapper Drake and Barack Obama appeared at the same high school on the same day, the president would have no audience.
Someone during our Hot 97 conversation asked "given that most of the consumers of hip hop are white suburban kids, why are they not impacted by the images?"  I've taught on majority white college campuses for the last 20 years, and I've noticed the fascination that many white students have with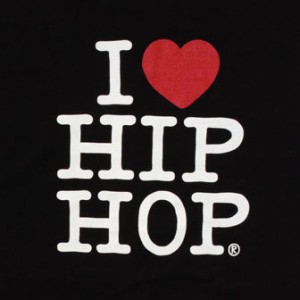 black men from "the hood."  It's not that they want to be like them (they would never trade their suburban lifestyles for life in the hood), but they see them as cool, exotic African creatures that they will gladly pay money to see, but never bring home to daddy, recommend for a job or respect as an intelligent human being.  To some extent, rappers are like musical call-girls…..a man might really enjoy his time with a prostitute and show loyal patronage for her services.  But he never truly respects her as anything other than a way to fulfill a specific set of desires.
Non-black kids are simply being ENTERTAINED by images of blackness being presented by the hip hop artist.  The white kids are not always interested in trying to be black, they just enjoy the excitement of hearing the stories and seeing the images (they want to know what it's like to be a "Nigga in Paris" and are fascinated by black men with big chains and tattoos).  The black kids are the ones who look at the black artist and are tempted to say, "That's the kind of person I am supposed to be" (even when their parents tell them otherwise).  The image is one that is built off the authenticity granted by "the hood," sold to white Americans and often emulated by black youth either seeking to themselves make money by selling their blackness to white people or to gain the same kind of hood respect that the artist gets for being the alpha male.
Some say that good parenting can easily overcome the impact of negative hip hop.  That's an insult to good parents everywhere whose kids are being heavily influenced by this music.  Their child might not go out and kill anyone, but they certainly gain a distorted perception of alcohol/drug use, sexual decisions and the necessity to run to the club every weekend, with much of this influence coming from the cultural norms being created around them.  I knew a teen who loved to listen to the Gucci Mane song "Wasted," (which boasts about waking up with a liquor bottle in your hand) who then went to college and nearly died of alcohol poisoning before dropping out.   It was by watching this child's influences all through high school that I could clearly see that her perception of college life as a big party was heavily impacted by the music that she and her friends listened to.
The bottom line is that negative commercialized hip hop is not harmless.  That's like saying that Adolph Hitler's Mein Kampf was just a harmless little book or that the Bible and gospel music have no impact on Christianity.  There is a reason that whenever a country invades another one, one of the first things they do is destroy radio and TV stations.  It's because when you control the minds of a group of people, you are controlling the people themselves.  When corporate behemoths are flooding urban airwaves with messages that serve as a blueprint for black male self-destruction, they are not creating an army of strong black fathers, husbands and scholars.  Instead, they are creating an even larger army of pants-sagging, blunt-smoking, tattooed-up, uneducated, STD-infected, impoverished thugs who partner with an already oppressive system to destroy themselves and their families (don't even pretend that you don't know a brother who's chosen this to be his identity, even when he had other options).
Yes, there is much accountability to spread around as politicians maintain inferior schools, fuel the prison industrial complex, turn a blind eye to rampant urban violence and ignore black unemployment (I write on these issues regularly). You can also hold that same system accountable for funding the music that encourages these men to give up on their lives and seek to either kill one another or kill themselves via sexual irresponsibility and drug/alcohol abuse.
But when the oppression gets this deep and insidious, it always takes two to tango.  The system is the pimp and our community is the ho, and these relationships don't work unless both parties are playing their role.
Staff Writer; Dr. Boyce Watkins