She Got That Good Power U.
(ThyBlackMan.com) When the story broke about Chris Brown, Drake and Meek Mill allegedly fighting over Rihanna, first via "tweets" then in a night club, I read comments on different sites, and most of the women alluded to the fact that she (Rihanna) must have that "good good" in order to have men fighting over her.
This world is so sex crazed and most of the songs and lyrics focus on a gross disrespect of the womb, either by lack of knowledge or a mis-understanding of the divine purpose of the womb. Even Brian McKnight has jumped in the mix, making a song and the chorus is let me show you how your p*** works. Ummm I think we have that covered. Too many women are "working" that particular part of their anatomy enough as it is. This is where we get it twisted. We think so much power is in the p****, when in fact our BRAIN is the most powerful muscle; maybe we can start working that instead.  Let me give you two examples of songs that lead women to believe sexual skills are all it takes to secure a mate.
Rasheeda (from Love and Hip Hop) has a song entitled "Marry Me" and here are some of the lyrics:
"Put it on him make him wanna marry me (yeah)

Put it on him make wanna marry me(yeah)

Boy you know you wanna put a ring on my finger

This loving so good I should never be single

He love the way I throw it like a pitcher on a mound

Put it on him, make him wife a bitch down"(there's another Woman calling herself a bitch again!)

And here we have Ashanti and her song "Good Good"

"When my man leave the house
I know he's coming right back
I got that good good
No matter how much he might try to act
He know just where it's at
I got that good goodI put it on him right
I do it every night
I leave him sittin'
Mouth open
Like, "Whoa!"
So I don't worry bout nobody takin my (okay)
Cause I know just the right thang to do
I got that good good"
I can understand the confusion. You have people like Amber Rose and Kim K getting "
wifed
" up and what are these women really know for? Sex and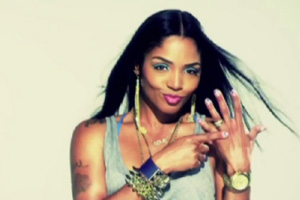 flaunting their bodies.  So when young girls or young women see that, they in turn think that is the most effective way to get a man. That might be the most effective way to get him into your bed, but not into his heart.  Why are we so quick to let a man taste what's between our legs, but SLOW to give a sample of our MINDS.
 If you believe the hype that your womb is the pathway to marriage, then what you are saying is that ALL you have to offer a man is sex.  That's it. You're saying that you LACK the mental CAPABILITY and CAPACITY to engage a man with your intellect, because you are unable to entice a man with your MIND.
Unfortunately Rasheedah's new single will become the ringtone, anthem, and gospel hymn for many of our Sisters out here.  You will NEVER get the WHOLE of a man, by only appealing to HALF (lower half) of him.  In case you haven't heard a man wants a woman that's good for more than just lying on her back. A woman that can stimulate a man's mind, penetrate his spirit and feed his soul has proven herself worthy of his love and protection. Anyone else also requires protection, but the difference is; the type of protection being sought out is in the form of a contraceptive.
Instead of putting it on him like a porn star, I suggest putting it on him like a genius, that takes REAL head game!
Staff Writer; Nojma Muhammad
To learn more about this talented sister, feel free to visit;
Nojma Reflects
.