Is Beyonce Getting Her GED?
(ThyBlackMan.com) It appears that anything and everything revolving around Beyonce is hot. Everyone wants a part of whatever Beyonce is doing. Rather it's positive or negative people want to know everything there is to know about the woman Beyoncé. 
There was the hushed hushed marriage of her and hubby Jay Z that went under the radar until after the nuptials.  Of course there was the surprise announcement at the MTV Video Music Awards (VMAs) of her pregnancy. Then there was the drama surrounding her supposed fake pregnancy and the uproar of Blue Ivy's name and its connection to the Illuminati. 
Beyonce always seems to have her hand in a number of things.  She has acted in various movies on screen.  Some of her film credits include Cadillac Records, Dream Girls, Obsessed and Austin Power's Gold Member. Oh and let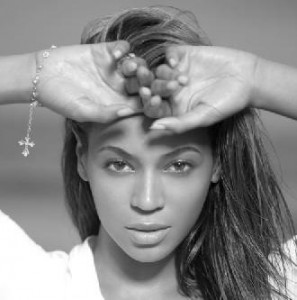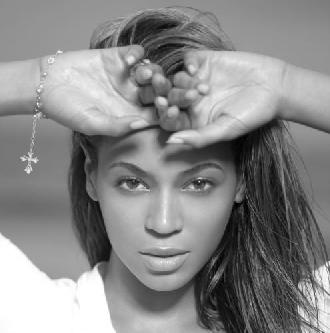 us not forget Carmen A Hip Hopopera.  She was also named People's Most Beautiful woman of 2012. She's had a whirlwind of a year and we're only midway through.
The beginning of this year news spread across the internet that Beyonce would be the topic of a new course offered at Rutgers University. The course Feminist Perspectives: Politicizing Beyoncé focused on Beyonce's music, videos, and career to explore issues of American race, gender, and sexual politics.
Kevin Allred, the instructor says the course examines the singer's lyrics and videos in comparison to the writings of Alice Walker and Sojourner Truth.  He has also stated, "This isn't a course about Beyonce's political engagement or how many times she performed during President Obama's inauguration weekend. She certainly pushes boundaries. While other artists are simply releasing music, she's creating a grand narrative around her life, her career, and her persona."
Apparently Beyonce is not the only one in the family that has been the subject on university campuses. Jay Z was also the topic of a Sociology Class at Georgetown University.
One thing for sure Beyonce is constantly in the news for something and here's another one she can add to her list. Most recently The New York Association of Black Journalists announced that they will be bestowing a writing award to Beyonce Knowles on May 15th.  Beyonce will be rewarded for her article "Eat, Play, Love," which appeared in Essence in 2011.
This last accolade given to Beyonce has prompted me to address this issue and to no longer ignore it.  Last month while reading one of many blogs I came across rumors that Beyonce was seen heading into a building that houses the W. 35th Street Alternative Education Complex in Brooklyn, New York with a binder in her hand. The facility she visited offers GED tests and because of this sighting rumors are running rampant that Beyonce is getting her GED because she never received it. I really can't say for sure how true this may or may not be, but this is what is being said.
Supposedly Beyonce dropped out high school at 14 or 15 and was receiving help from a tutor. Apparently no one knows for sure. But of course this still got me to thinking. For one I wonder why her parents did not insist that she continue her schooling.
This also leads me to ask if Beyonce really does not have her GED does this make her less of a role model.   Does she owe this to the thousands of young girls and women that look up to her? And more importantly does she owe this to Blue Ivy?
Obviously her educational level has had no bearing on her financial and professional success since she is talented and truly blessed to be placed where she is. But the question still lies.  If she does not have her GED is she sending the wrong message? Is she saying that it's okay not to have your GED and that you can still be rich and famous without it?
We know that anything is possible.  But realistically what are the chances of that happening?
I enjoy Beyonce as a performer, but I would be even more impressed if she obtained her GED, if the rumors are true.  Imagine the impact she would have on young women around the world. She would truly show that girls rule the world.
Staff Writer; Eleanie Campbell
Also connect via Facebook;
ThePU
.