Yes, Alvin Boutte is an unsung business hero.
(ThyBlackMan.com) Many African-Americans don't even know a single Black entrepreneur.  Most American Blacks are unaware of the roles or accomplishments of Black entrepreneurs. 
So the passing of one of the country's most influential contemporary Black businessman should be duly noted. Earlier this month, Alvin Boutte Sr. died in his home outside Chicago. He was 82.
Boutte fits the mold of a successful Black entrepreneur. He was born in Lake Charles, La., and earned a degree in pharmacy from New Orleans' historically Black Xavier University. When he later moved to Chicago, the pharmacy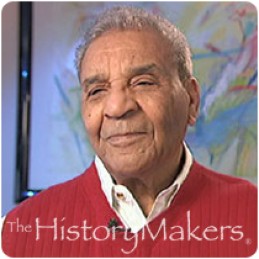 profession gave him a foothold in the city's business community.  Boutte started owning and operating his own drugstore, which later grew into a chain of stores.
Ambitious man
Alvin Boutte took pride, and identified with, his family's Creole heritage.  Maybe because of his orientation and family bonds, throughout his life Boutte was alert to business opportunity and success and was known as "tremendously ambitious." 
Alvin Boutte's successes offer proof of the advantages of Blacks working together.  In his dealings with Chicago's Black businesspeople, Boutte became acquainted with George Johnson, purveyor of Ultra Sheen and Afro Sheen hair products, and the two started the Independence Bank, which became the largest Black-owned bank in the U.S.  Independence was the first Black-owned bank to purchase a substantial White-owned bank when it acquired Drexel National Bank.
Alvin Boutte is to be emulated for the way he "thought and acted Black."  Chicago's groundbreaking Black business community also included John H. Johnson, publisher of Jet and Ebony magazines.
"When people talk about Chicago being the Mecca for Black business, it was because of that generation of African-American leaders who showed the way," said John Rogers, chief executive officer of Ariel Investments.
Funded activists
When Dr. Martin Luther King Jr.'s civil rights campaign needed funds to bankroll the Southern Christian Leadership Conference (SCLC), Boutte convened a meeting of Chicago's Black business leaders to raise $55,000.
"He invited Dr. King to Chicago…he was fundamental to those movements for justice," said Jesse Jackson. A unique blend of businessman and activist, Alvin Boutte understood how success in business and political progress are both critical to the growth of Black communities. Boutte said that while he never thought of himself as one who would leave a legacy, he "hopes that people will remember him as honest and successful."
The spirit of Boutte continues in the actions and deeds of a select few in Black enclaves. Between 2002 and 2007, the number of Black-owned businesses in the U.S. increased to 1.9 million.  Black-owned firms saw their receipts rise to $137.5 billion during those years.  The average revenue at those businesses was $72,000 a year, compared to an average of $490,000 at those owned by Whites.
For African-Americans that came of age during the civil rights movement, much introspective on our roles and relationships to capitalism is required. Integration distracted Blacks in the 1960s and '70s from building our own businesses and financial infrastructures.  Too many Blacks are ignorant of the fact that the majority of new jobs and opportunities are created in the nation's small business sector.  Since 1987, the number of Black-owned businesses soared. 
Alvin Boutte enhanced the profile and recognition of Black entrepreneurs.
Written By William Reed
Mr. Reed William Reed is available for speaking/seminar projects via; BaileyGroup.org.