Comfortable In My Own Dark Skin.
(ThyBlackMan.com) I remember the first time I realised properly, that being a dark skinned black girl wasn't 'in'. I was walking in the local shopping centre with my friends, one mixed-race, one light skinned, and the other white Sicilian, and I still remember the feeling of being the girl who had to stand to the side while my other friends were stopped for their numbers. As we grew older, this happened again and again – guys our age simply weren't interested in the dark skinned girls if there was a lighter skinned specimen around. My only consolation was that I was told that although I had black hair, it was 'soft' and not 'nappy', so I suppose that made up for my coffee with limited milk skin tone. I wish I could say I was exaggerating, I wish I could say that I am the anomaly, but unfortunately, my experience is one shared by a myriad of dark skinned girls.
I never grew up in the kind of family where my chocolate hue was seen as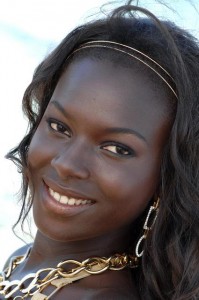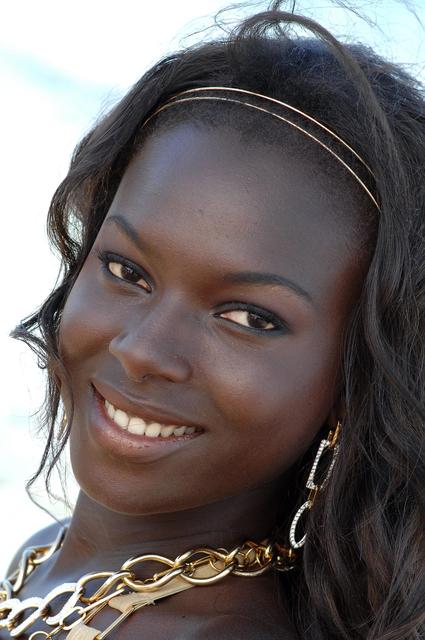 something to be fixed, subdued or endured. My father would even tell me jokingly that I was 'kind of light' compared to my brother, my mum and him, and that he didn't have any respect for dark skinned people who married 'light' because they wanted 'fair-skinned' children. Me and my brother were given African first names, and reminded at every available opportunity of how proud we should be to carry the meanings of those names, and the strength of the people they came from. We were given books on our history, surrounded with images of positive black people, and my mother adamantly resisted all my pleadings for a relaxer.
So why did I find myself at the age of 16, slightly uncomfortable in my own skin, still slightly annoyed that I was the 'dark skinned girl'?  It's not that I consciously thought dark skin was ugly. On the contrary, I would look at a picture of someone like Lauryn Hill and see nothing but beauty, but there was a continual frustration in knowing that enough of my race, especially the young men my age, didn't see that. Claire from My Wife and Kids was the beauty standard for our generation – long ringlets, light skin – but still black enough to not be a white girl.
How many times can you tell yourself in the mirror that you're beautiful, when enough of the world tells you that beauty is the opposite to you? How many words of affirmation from loving parents or pastors are enough to balance endless L'oreal adverts, Sof-n-Free relaxer kits, or every mainstream black television show?
I'm not sure. I couldn't tell you. What I can tell you, is that at the age of 21, I can say without flinching, I love my skin. It doesn't define me in totality, but it is part of the definition of me, and I am proud of it. I still might get overlooked by ignorant men who haven't learnt to love themselves yet. With time, however, I've grown up a little and realised that firstly, people are entitled to their preferences, and secondly, that any preference that is based on a mindset that sees a darker hue as inferior  highlights the kind of man I would want to avoid. If anything, I feel sorry for my light skinned sisters who have their own set of problems – resentment from dark skinned girls who are angry at being passed over, and being used as a trophy by some men who haven't found the time to deal with their psychological issues.
I wouldn't change me for a minute – whether I was light with freckles or black as the night, because an infinite Creator saw what He  made and said it was good. And that's enough for this dark skinned black girl.
Staff Writer; Shade Henry
To find out more about this talented sister, feel free to visit; ThatGirlwiththeFro.