J.J.Vann; Self-Love, Yes Self-Acceptance…
(ThyBlackMan.com) This piece was written three years ago, but the message is a resonating and resounding one that we, as women, should carry with us daily.
—
Okay, something I plan to do more of this year is WRITE, which makes sense right seeing as though I have a Master's in English and American Literature? I feel like I should write about everything and nothing in particular. Since I don't have to write academic papers at this point in my life, I should write for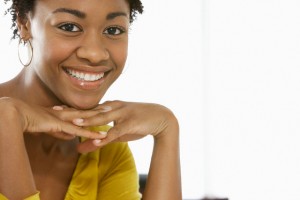 myself…I used to while I was in college and forgot how therapeutic and relaxing it is.  But really, I saw this quote today ('Any man can love a thousand women but it takes a real man to loveONEwoman a thousand ways,') and it really provoked me so, I asked myself:
Can anyone, not just a man, love in a thousand ways if they don't know what unconditional love is?
Or can anyone love the next person as such without loving him/herself?
My answer is NO because how can I give what I don't possess?
I think today a lot of us are reeling from the lack of self-love and self-acceptance. We're seeking exterior things to complete and to satisfy us, while not even paying attention to our interior…our interior, the core, the essence of who we are and what makes those who care about us love and accept us even if there are things about us that they don't like (For instance, my mom can't stand the fact that I correct her improper grammar…ha!!).
Our interior needs to be nourished and replenished daily whether it's through prayer, meditation, reading, whatever mode of expression that allows us  to connect with our spirit and in turn connect with God. In our relationships, how can we expect the other person to love and to accept us unconditionally when we don't do the same for ourselves? And how can we expect to have meaningful relationships when we barely take time with the One who created relationships… and since He created them, doesn't it make sense that He would want to share time with us? I mean personally, I take time with and for things I care about so why should it be any different with God….okay…please excuse that side bar…back to self-love and self-acceptance….
Thinking about this personally, I've decided that I'm going to have my own 'Private Party' this year by falling in love with Jasmin Jade (yes, I referred to myself in third person…smile) in a new way every day. I mean really, how I can expect a man to love and accept me in a thousand ways, when I can't find one way to love and accept myself? And if he doesn't know how to love and accept himself unconditionally, then my prayer would be that God show me how I can share with the him the fullness and satisfaction of doing so.
Like India. Arie says in her song "I Choose:" 'I choose to be the best that I can be, I choose to be authentic in everything!' And I choose to do so for MY sake. I'm going to celebrate me and the woman I'm 'becoming!' and I just want to encourage everyone to do the same…
Each of you is 'fearfully and wonderfully' made, created for a divine and amazing purpose, and loved by an amazing God who loves beyond measure and past time. So love you (I know it's not grammatically correct), but LOVE YOU!!
~~blessings
Staff Writer; J.J. Vann
Find out more about this talented sister over at; JJ Divine Expressions.  
Also connect via Twitter; http://www.Twitter.com/29tothirdpower