Press Release: 3 Chambers Fest Reveals Lineup.
(ThyBlackMan.com) Inaugural event features live film score of THE CROW plus live concert with Skyzoo and Solemn Brigham / Marlowe
Wilmington, NC – 3 Chambers, a festival that puts a spotlight on the fusion of hip-hop, martial arts, and anime, brings in its inaugural year this October 13th & 14th in Wilmington, North Carolina. Brought to you by Speller Street Films, 3 Chambers Fest will feature live music performances and immersive film & art experiences.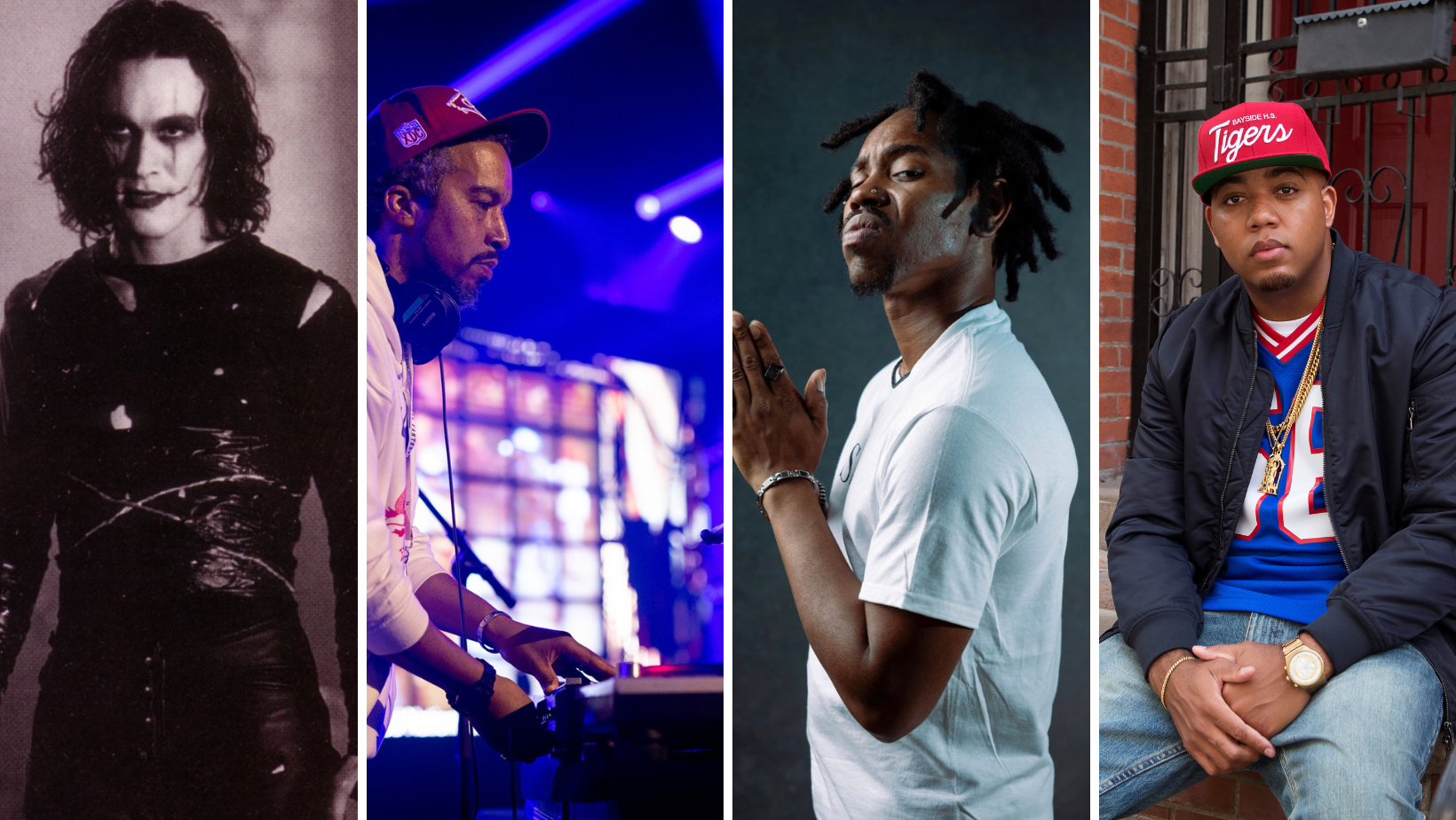 On Friday, October 13th, the festival will kick off at Waterline Brewing Company with Solemn Brigham / Marlowe and Skyzoo live in concert. Hailing from the vibrant musical landscapes of North Carolina, Solemn Brigham / Marlowe stands as an international rap luminary whose artistry has resonated with fans across the globe. Notably, his role as the vocalist for the renowned group Marlowe helped solidify his status as a creative force to be reckoned with. From Brooklyn, NY, Skyzoo has been labeled a "new legend" which led to his albums being critically acclaimed by fans and critics alike.
His storytelling has been commended by all walks of literary life, from hip hop royalty to university professors and everyone in between. Doors open at 8:00 PM and the show starts at 9:00 PM with opening performances by Wilmington hip-hop artists Louis. and MoeSOS DC. Vendors, food trucks, and an immersive digital art projection will also be on-site. Tickets are $10 in advance and $20 at the door. This event is sponsored by Waterline Brewing Company and Brooks Pierce.
On Saturday, October 14th at Kenan Auditorium, 3 Chambers will continue with Can I Kick It?, an interactive film screening experience. At this event, Shaolin Jazz will remix the soundtrack live to the cult classic action film THE CROW using a blend of hip-hop, soul, funk, and more. THE CROW is the tale of a young musician Eric Draven (Brandon Lee) who, along with his fiancé, is murdered on the eve of their Halloween wedding. Exactly one year after their deaths, Eric is risen from the grave by a mysterious crow to seek out his killers and force them to answer for their crimes. Doors open at 6:00 PM and the show starts at 7:00 PM with a live martial arts demonstration by Cequence Henry aka Running Fist Ronin. Tickets are $20 in advance and $30 at the door. If you are a UNCW student, tickets are $15. This event is sponsored by nCino and Corning Credit Union.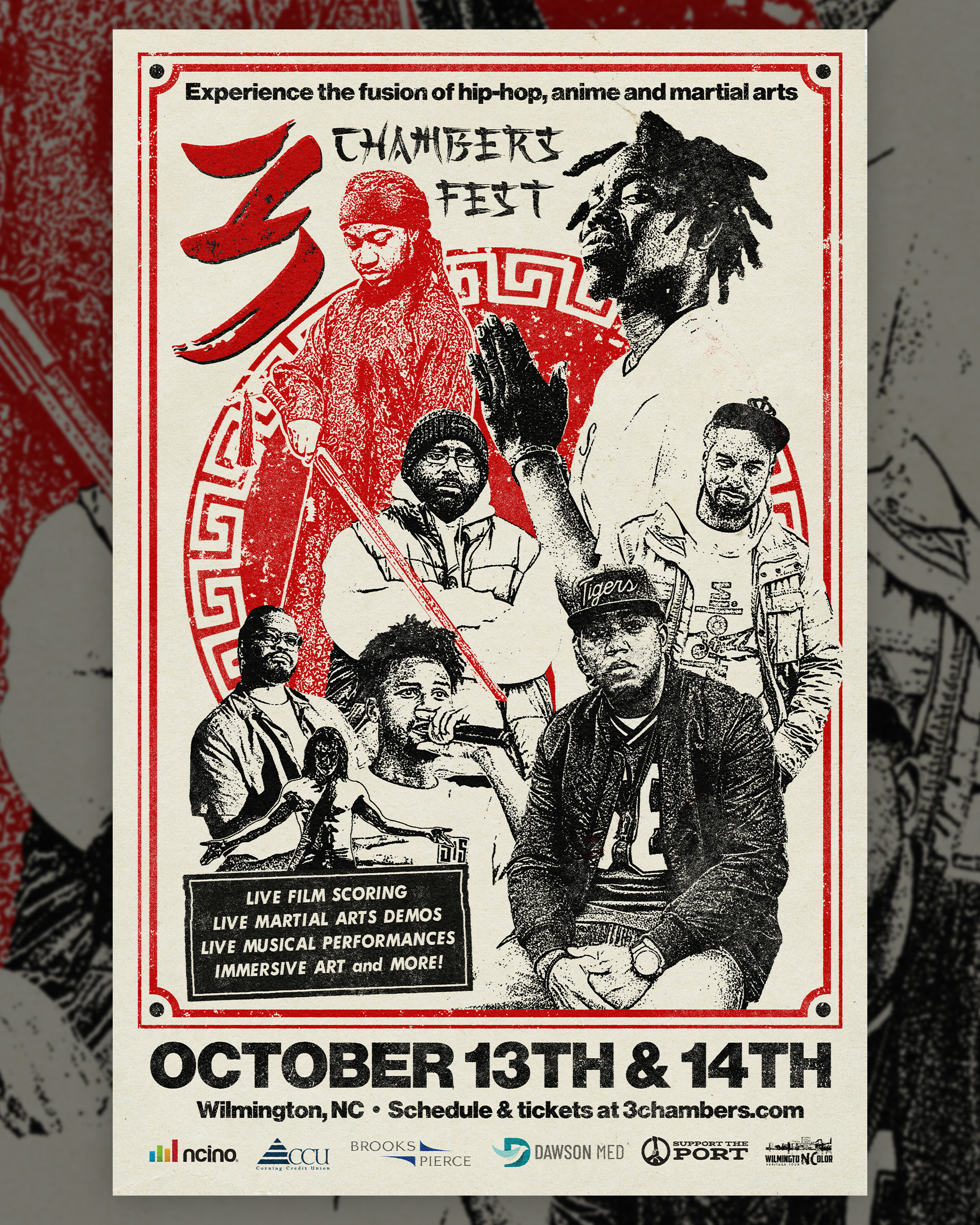 For tickets, schedule, and other event announcements, please visit www.3chambers.com.