Tupac Shakur: The Man, The Myth, The Legend.
(ThyBlackMan.com) Tupac Amaru Shakur, also known as 2Pac, was an American rapper, actor, and poet who has left an indelible mark on the world of hip-hop and popular culture. Born on June 16, 1971, in East Harlem, New York, he went on to become one of the most influential and controversial figures in music history. This article delves into the life and times of Tupac Shakur, exploring his upbringing, music career, activism, and the impact he had on generations to come.
Early Life and Upbringing
Tupac Shakur was born to Afeni Shakur, a member of the Black Panther Party, and Billy Garland, a fellow activist. His parents divorced before he was born, and he took on his stepfather's last name, Shakur. Tupac's childhood was steeped in activism, with his mother being a key figure in the fight for civil rights.
Growing up, Tupac faced numerous challenges. His family struggled financially, forcing them to move from place to place. They eventually settled in Baltimore, Maryland, where Tupac attended the Baltimore School for the Arts. It was here that he began to explore his artistic talents, taking up acting, dancing, and poetry.
Rise to Fame
In 1988, Tupac moved to Marin City, California, with his family. There, he began his journey into the world of rap music, joining the hip-hop group Digital Underground as a backup dancer and rapper. In 1991, he made his recording debut with the group, appearing on their album, "This is an EP Release."
Tupac's solo career took off with the release of his debut album, "2Pacalypse Now," in 1991. The album was a reflection of his life experiences, touching on themes of racism, police brutality, and social injustice. The album's raw and honest nature gained Tupac both fans and critics.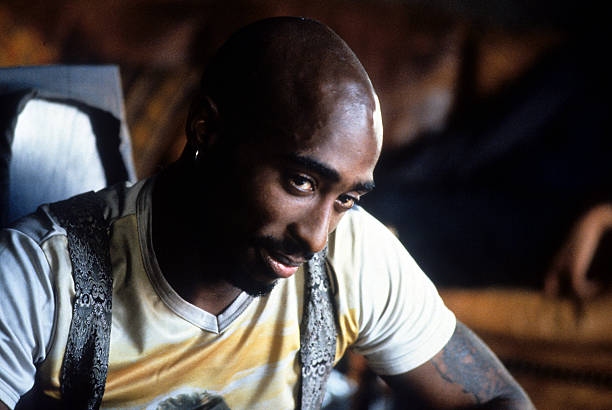 Mainstream Success and Controversy
Tupac's mainstream success continued to grow with the release of his second album, "Strictly 4 My N.I.G.G.A.Z…," in 1993. The album spawned two hit singles, "I Get Around" and "Keep Ya Head Up," further solidifying his place in the hip-hop world.
However, his success did not come without controversy. His lyrics were often considered violent and explicit, leading to criticism from both the media and political figures. Tupac's personal life was also fraught with legal troubles, including arrests for assault and a sexual assault conviction in 1994.
Despite the controversy surrounding him, Tupac's career continued to flourish. He starred in several films, including "Juice," "Poetic Justice," and "Above the Rim." His acting roles often paralleled his real-life experiences, depicting young African Americans dealing with adversity and societal pressures.
"The Don Killuminati: The 7 Day Theory" and the East Coast-West Coast Feud
In the mid-1990s, the East Coast-West Coast hip-hop rivalry escalated, with Tupac at the center of the conflict. He was closely associated with Death Row Records, a West Coast label led by Suge Knight. The label was in direct competition with Bad Boy Records, an East Coast label led by Sean "Puffy" Combs and home to rapper The Notorious B.I.G.
The feud between Tupac and Biggie intensified after Tupac was shot multiple times in a 1994 robbery attempt in New York City. He accused Biggie and Puffy of being involved in the shooting, a claim both vehemently denied.
Tupac's final album, "The Don Killuminati: The 7 Day Theory," was released under the pseudonym Makaveli, inspired by the Italian political philosopher Niccolò Machiavelli. The album featured scathing diss tracks aimed at his East Coast rivals, further fueling the ongoing feud.
Death and Legacy
On September 7, 1996, Tupac was shot multiple times in a drive-by shooting in Las Vegas, Nevada. He was taken to the hospital, where he succumbed to his injuries six days later, on September 13, 1996. Tupac was only 25 years old at the time of his death. His murder remains unsolved to this day, leading to numerous conspiracy theories and speculation about the circumstances surrounding his demise.
Tupac's untimely death cemented his status as a cultural icon. He has since been recognized as one of the greatest rappers of all time, with Rolling Stone ranking him at number 86 on their list of "The 100 Greatest Artists of All Time." Tupac's influence extends beyond the realm of hip-hop, as his music, poetry, and activism continue to inspire new generations.
Posthumous Releases and Enduring Impact
Since his death, several posthumous albums have been released, featuring unreleased material recorded during his lifetime. These albums, including "R U Still Down? (Remember Me)" and "Until the End of Time," have further solidified Tupac's legacy and expanded his discography.
Tupac's impact on popular culture can be seen through various mediums, from murals and tattoos to documentaries and biopics. His life and career have been the subject of numerous books, documentaries, and films, including the critically acclaimed 2017 biopic, "All Eyez on Me."
Beyond his music, Tupac was known for his activism and dedication to addressing social issues. His work continues to inspire artists and activists alike, as his messages of resilience, unity, and the fight for justice remain relevant today.
Conclusion
Tupac Shakur was a complex and multi-faceted individual, whose influence on music and culture cannot be overstated. As a rapper, actor, poet, and activist, he left an indelible mark on the world. His life, though marred by controversy and cut tragically short, serves as a testament to the power of art and the enduring impact of an artist's voice.
Though more than two decades have passed since his death, Tupac's legacy continues to thrive. His music, his activism, and his story serve as a source of inspiration for countless individuals, proving that the spirit of Tupac Shakur is very much alive and well.
Staff Writer; Jamar Jackson
This brother has a passion for poetry and music. One may contact him at; JJackson@ThyBlackMan.com.