7 Ways To Start Funding Your Retirement.
(ThyBlackMan.com) Even if you are years away from retirement, the earlier you start saving for your retirement, the better off you will be. Here are 7 ways to start funding your retirement without disturbing your savings and investment strategy.
1. Follow the traditional path
Don't avoid the traditional route that includes pension plans, 401(k) plans, and IRAs. These are the easiest ways to fund your retirement while working. You don't need to put so much effort and you will see that good things are automatically happening to you. If you are on the way to save money for your retirement, keep these three plans in mind and get as much as you can.
2. Health savings account
An HSA can help you get many tax benefits. Whatever you contribute is protected from income tax. You can choose to keep your money sheltered from taxes and for medical expenses, you can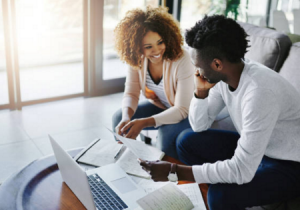 withdraw funds without paying taxes. It is more like a flexible spending account where your money is tax-deferred and your funding for retirement becomes easy.
3. Get a reverse mortgage
If possible, downsize or move to some less-expensive location where your expenses can be reduced easily. According to the rules, there are tax benefits for married couples selling their house. If you do not want to move away from your existing house, you can get a reverse mortgage. Based on the equity in your home, you can get regular payments. One thing you should remember is that if you pass away and the loan balance remains due, the lender will have the right to sell the property.
4. Work
Work in retirement may not sound good to many but these days, people consider it a great way to fund their retirement. Some people also postpone their retirement to save more. By doing this, people get more time and more opportunities to save money for their retirement. In a survey, it was found that a large number of Americans prefer working part-time during their retirement days. While 75 percent Americans want to work part-time on the project basis, 67 percent will also choose to learn new skills and use them to make money.
5. Limited liabilities
Family finance is a sensitive issue and if you manage it well, you can save a lot for your retirement days. Age Wave and Merrill Lynch performed a research in America and found that a large number of people would love to educate their family members about being financially independent. Many retirees support their grandchildren with money and lose the balance of their own financial security. If you are planning to fund your retirement, you must think of limiting your liabilities while keeping your finances in order.
6. Delay social security
You can delay social security payment and it is a great way to fund your retirement. All you need to do is to delay the payment every year and when you reach 70, increase the benefit so that you can easily enjoy more wealth during your retirement. Each year you wait, it increases the monthly benefit, so even if you push your social security payment for one year to five years, you will see how significantly it boosts your income during the retirement period.
7. Invest and diversify
Having lots of different income streams is the safest way to fund your retirement. It is wise to distribute the investment fund into different channels including bonds and stocks. You can also buy rental properties because a rental property will not only give you monthly income but at the time of your retirement, you can sell it at a better price. Whenever you invest, make sure you're not completely relying on a single stock or a single investment channel. Having a nice bundle of different channels will keep you safe and happy when the market gets upset.
Staff Writer; Corey Shaw
Have any Tech Tips? News? Hit up our Tech Guru at; CoreyS@ThyBlackMan.com