Former President Obama Still Working.
(ThyBlackMan.com) There will always be haters, and those that complain but do nothing to make positive change in the community. When you know your value, worth, and skills you use what you have to make change in this world regardless of your title. The current president has done everything he could to undo everything Former President Obama set in place. This administration seems to have no solid plans of its own; its only agenda has been to destroy Obama. Trump campaigned on hatred geared both towards the former president and his opponent.
The Trump agenda as turned out to be one mess, after the next. His time in office has been so terrible thus far that people who, are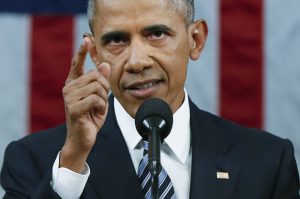 honest about this administration, couldn't stand Former President Obama genuinely miss him in office. There is something to be said for doing one's job to the best of one's ability with integrity…that is the legacy, in part, of the Obama administration. No president is perfect, but they can bring honor to the office they are holding…Trump didn't get that memo.
Since Former President Obama has left office he took a much needed vacation. Now he is back to work striving to make this country a better place. He is taking incentives the current administration should consider, and in keeping a progressive discussion going many still have hope. There have been comparisons between how the former president and the current address similar matters. They show the difference in leadership, intelligence, diplomacy, and the rhetoric necessary to unify verses divide.
Though he is no longer president Barack Obama is keeping his word to be an active citizen for change in the is country. He has made many Americans miss him when it is reported that he is speaking. Furthermore, he has a reputation for dropping by schools to talk with the youth, and encourage them to realize they have the power to effect change. He may be out of office but he is still working, and serving the people in his private citizen capacity.
Next month the civic leaders from around the world will be invited to Chicago for the inaugural Obama Foundation Leadership Summit. The summit will allow leaders to gather to exchange ideas, and strategies on how to solve some of the worlds common issue. Hundreds of leaders are expected to attend and a good number of them will be young people, a demographic Barack Obama is passionate about reaching. "Another project will be "training days", which he said will teach young people how to put civic into action where they live." We can also look forward to seeing the Obama's groundbreaking My Brother's Keeper Alliance program become a part of the Obama Foundation. The former president has no plans to drift off into retirement. As he did tell us at the end of his time in office he is with us, and ready to work alongside the people.
The interesting thing is the former president seems more focused about resolving the common problems facing us, and the world, more than the current. That is disturbing, and unfortunate. Former President Obama is a class act, and he's still working. It's apparent that this country, and its future are still on the agenda for Barack Obama.
Staff Writer; Christian Starr
May connect with this sister over at Facebook; https://www.facebook.com/christian.pierre.9809 and also Twitter; http://twitter.com/MrzZeta.