Update: Sandra Bland Likely Committed Suicide.
(ThyBlackMan.com) Something was not right at the jail that housed inmate Sandra Bland but that does not mean she was murdered. In my professionally trained opinion, the jail should be held accountable for several reasons, but that is another article for another time. As a former detective, I have to look at the facts, not just what I want to think. And many rumors and speculations have been thrown out there by people who have little or no specialized training. I do not claim to know everything, but I do know how to analyze evidence, facts and data. So this article will tackle the many verifiable facts most of you did not know when you formed the opinion that Sandra Bland was murdered. At the end of this article, you may not change your mind. But you will refuse to do so regardless of the facts, not because you don't know them.
THIS ARTICLE IS NOT ABOUT BLAMING THE VICTIM NOR SMEARING HER NAME, THIS ARTICLE IS ABOUT UNCOVERING THE FACTS – WHATEVER THEY MAY BE! And no matter how unpopular the facts are, we must learn from them for the future!
RESEARCH: The research I compiled consisted of the official coroner's autopsy report, the police report, the 52 minute unedited traffic stop video, speaking with the Texas State Patrol, videos from Sandra Bland's Facebook page and other videos, the jail intake form, the video of Sandra Bland being booked once she arrived at the jail, the video recorded by a private citizen, the interview with the other woman incarcerated in the jail at that time, at least one TV appearance by Sandra's sister and family attorney, the statements made by the District Attorney's office, the statements made by the jail, the background of the Sheriff, the statements made by the African American female officer who transported Bland, the tape of Bland's call from the jail to a friend and other evidence gathered.
JUDGE MATHIS' ASSESSMENT: Before we go on, some of you will point to the analysis given by Judge Greg Mathis. But every judge does not automatically know the law as well as you might think, especially many Magistrate Judges. The analysis Judge Mathis offered was one of the most inaccurate I have ever seen and I contacted him, letting him know what was wrong with his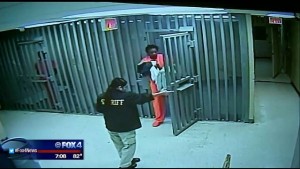 assessment. It appears that he certainly did not look up the Texas Penal Code and the laws in Texas which regulated the encounter between Bland and the trooper. I could go through the specific errors in the Judge's analysis, but that is another article for another time.
POLICE DETECTIVE FEEDBACK: As I said, after Sandra Bland's death, I compiled an extensive research file on the subject in order to search for the truth and to be accurate in my writings. Then I ran that information by current investigators including African-American female detectives. Our conclusions were the same, that Sandra Bland likely committed suicide. Now I will share these facts with you and even if you do not want to believe them, they are indeed accurate. Have there been many murders of citizens by police officers or unlawful deaths while they had citizens in custody? Yes, many, as seen on sites like http://www.policemisconduct.net and in cases like Freddie Gray. But every single case where someone dies in custody is not murder, like it or not. Let's get to the evidence about Sandra Bland's death.
PTSD: Sandra Bland stated she had PTSD I would suggest we look at the PTSD statistics in this link. http://healthresearchfunding.org/engrossing-ptsd-suicide-statistics/   When you go to the site in the link (and there are other sites that say the same thing), look at the 35 facts about PTSD. Then pay close attention to the ones that fit Sandra Bland. They are numbers 6, 8, 12, 13 and 26. As for the other numbers, I do not know about her background as a child. Reportedly, PTSD causes 22 veterans to commit suicide every day in this country.
THE AUTOPSY: The findings by the coroner in the autopsy report do not show signs of struggle. And the report shows the cause of death was consistent with suicide. A video of the cell Bland inhabited shows a garbage can with a trash bag, not wise on the jail's part but not against the law. Could the coroner's report have been faked? Yes but not likely when other official agencies were watching and even present when the autopsy was completed. Furthermore, a fake autopsy report would have been very risky in that Bland's family could have asked for a second and independent autopsy, which they did. That was months ago and the second autopsy has also been completed. If the independent autopsy requested by the family had shown foul play or smoking guns, we would have heard it by now. It would have been brought forth by the family attorney and Bland's family.
EPILEPSY DRUGS: Sandra Bland was taking Keppra. This Keppra is a drug used to treat Epilepsy which Sandra stated in the video that she had. Keppra, according to the FDA, causes thoughts of suicide and people taking it should be watched closely for depression. Keppra also has been reported to cause rages, which explains why Sandra simply lost it in the encounter with the State Trooper.
SUICIDE ATTEMPTS: Sandra Bland, on her jail intake form, stated she had tried to commit suicide because of a recent miscarriage. She also stated that she was suffering from depression. The miscarriage was verified by her sister and the family attorney on live television. It should be noted that the jail should have monitored Bland more closely because they had this information.
BAILING OUT OF JAIL: Sandra Bland's family was not jumping to bail her out. She was not charged with the several charges that she could have been charged with. She was charged with Assault on a Public Servant and her bail was set at $5,000. Roughly $500 or so would have bailed her out. In the TV interview with her sister and the family attorney, Bland's sister stated that Sandra knew they would come to bail her out (paraphrase). But we should note that Bland called a male friend about bailing her out and apparently he did not do so either. We should also note Bland set in jail for days with no family paying a small percentage of a $5,000 bond – as little as 10%. And the other temporary inmate, when interviewed, stated Sandra was depressed or upset because HER FRIEND did not come to get her out. Not her sister and other family, but her friend. Therefore what her sister said was not likely correct.
THE MISCARRIAGE: Sandra Bland had recently had a miscarriage. This was verified by her sister in live television. This increased her depression and through her hormones in a spin. Hormones have everything to do with both behavior and state of mind. Combine the miscarriage with the traumatic traffic incident, the prescription drug Keppra, the likely withdrawal from the marijuana in her system, the anger towards the police (and injustice) and her ongoing fight with depression – and you have a recipe for likely suicide.
THE MARIJUANA: Sandra Bland had a lot of marijuana in her system. This was evident from the high levels of THC (which is addictive) reported on the toxicology report. Most people know the withdrawal from marijuana can drop you. Furthermore, the withdrawal from street "weed", usually laced with rat poison, embalming and other deadly toxins, can do even worse. Those other chemical reactions combined with prescription drugs like the Keppra we know Bland was taking can make for a very bad mix. And while some people even speculated that Sandra Bland was forced to eat or smoke a large quantity of marijuana in jail, there is no evidence of that. Furthermore, if the reports about a racist Caucasian sheriff who left the position of police chief are true, it is not likely that he would have allowed an African Americans to smoke marijuana in a jail cell that is monitored and has cameras just outside of it.
THE MUGSHOT: Sandra Bland was alive when her mugshot was taken. Yes I have the video and she walked over to the wall of her own accord. Her picture can also be seen on the computer the deputy at the desk was using. Until that time, Bland was overseen by an African American female police officer (also on video). This was the same officer who arrived on the scene of the traffic incident and verified that Bland assaulted the State Trooper.
WHY THIS ARTICLE? So how can this article and these facts help us today? First we can know the truth and that is what set's us free. Second, by debunking the rumors, this article can help people to respond to the truth accurately instead of reacting to errors and rumors with anger and violence. Third of all, this article can encourage others to do their own research, search for the facts and not to simply believe what you hear from untrained people or those with hidden motives. Fourth of all, this article can bring attention to PTSD, depression, drugs that cause thoughts of suicide and the addictiveness of THC in marijuana.
The death of Sandra Bland was a tragedy but she was also a very disturbed young lady. She was in Texas to start a part time job similar to a camp counselor, not a professor. She left Chicago after a miscarriage. And we can see she was disturbed by viewing her videos online. Most people assumed it was because she was an "activist" and angry about injustice, but the facts show it was much more than that. These are the facts and the only good news about any tragedy is what we can learn from it.
Staff Writer; Marque-Anthony