Nicki Minaj; The Rise To Fame Of Nicki Minaj.
February 19, 2014 by Staff
Filed under Uncategorized
(ThyBlackMan.com) Onika Tanya Maraj or popularly known as Nicki Minaj is an American rapper, actress, TV personality, and a songwriter. She was born on December 8, 1982 in Saint James, Spain. Her parents were Carol and Robert Maraj and she has three siblings. Nicki is a mixed Indian and Afro Trinidad ancestry. She comes from a well off family. Her mother worked in various industries including a foreign exchange teller, accounting clerk, and a gospel singer. She got her gift in singing from her mother. Her dad worked for American Express, but unfortunately her dad suffered from alcoholism and drug addiction. Because of that, her mother placed Nicki under the care of her grandmother in Saint James when she was five years old and her mother occasionally visited her.
After some time, Nicki Minaj and her mother moved to the Queens borough of New York City. She studied acting and singing at LaGuardia High School, but her singing career started her being a backing vocalist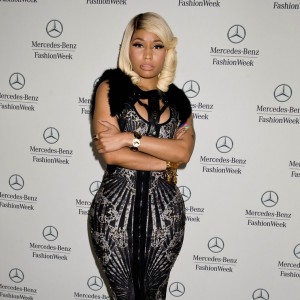 for other famous artists. It was Young Money CEO Fendi on MySpace that first discovered the talent of Nicki. Her rapping style caught the attention of Lil Wayne and then later on Lil Wayne tagged Nicki Minaj for a number of collaborations in her music projects. And that was the start of the release of various mixtapes, which received positive reviews from MTV and BET. In March of 2010, she finally released her debut single, "Massive Attack."
What sets Nicki Minaj apart from the rest?
Nicki Minaj is known for her animated rapping style. Nicki combines punchlines, metaphors, and wordplay into her craft and because of that she is oftentimes compared with Lil Wayne, her mentor. She was described as the sparkling rapper with a truly unique personality and look. Nicki Minaj specializes in electronic music genres particularly electropop. She has successfully released top grossing tracks like Super Bass, Whip It, HOV Lane, Come On A Cone, Automatic, Fire Burns, Young Forever, Beez in the Trap, and Roman Holiday. She has collaborated with so many popular artists like Justin Bieber, Lil Wayne, Cassie, among many others.
Nicki Minaj becomes involved with endorsing various products including clothing brands, soft drinks, doll makers, and cosmetics. She is also famous because of her persona that includes wearing of eye catching costumes and makeup. She is also outspoken and receives attention because of her life and faith quotes. She embraces people of all lifestyle and is considered a role model by many.
If there is one thing that Nicki Minaj doesn't like it is the labeling culture. She doesn't want to be labeled and that further states that everyone is not black and white. In fact, there is no shade in the middle. She strongly believes that if you have the purest intention, then you have to let people know that. Let them feel comfortable without having the need to say what they want to say. Nicki has a strong Christian faith and that she shares to everyone how her faith has changed not only her, but as well as her family.
Staff Writer; LadyK
Gossip/Ent. Tips and Feedback to; LadyK@ThyBlackMan.com