Reconnect with Your Joy!
(ThyBlackMan.com) In a recent conversation with my daughter, we reminisced about times past, which included family gatherings, career and business successes, and life experiences on our individual journeys.  We identified this conversation as reconnecting with our joy, the times we used to laugh, be carefree, had more financial freedom, better relationships and appeared to enjoy life more.
Life certainly does have different stages. Some of us lose that zest for life when things that used to bring us joy are no longer visible. Often those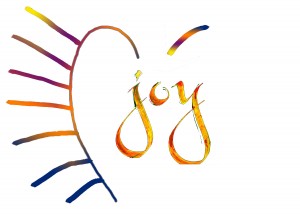 joyful times are diminished by our constant struggles of everyday living.  During our conversation, my daughter and I made a vow that we were not going to allow life's situations to strip us of joyful experiences.  We committed to a rejuvenation period.
When you reconnect with your past joyful experiences, you are allowing yourself an opportunity to experience more pleasant memories that are significant to your rejuvenation process.  In this process, you experience a transformation. While reconnecting is experiencing moments of joy, transformation is making the appropriate changes to put joy, happiness and positive energy back into your life.
Some things from the "good old days" will be hard to relive or revive, but there is always hope through reinventing your life to move to a better place spiritually, mentally and physically.  With a transforming spirit, you make a commitment to make changes that include a step-by-step process of connecting you to positive energy. 
The real key is to find balance, passion, purpose, and make things happen for you, instead of allowing things that happen to you take away joyful moments. 
Staff Writer; Sheila Agnew