The value of the black dollar.
(ThyBlackMan.com) "When John Singleton did Boyz-N-the Hood everybody went out to see it. But when John Singleton did Rosewood nobody went to go see it. We vote with our wallets, our pocket books and our time in front of the idiot box"-Spike Lee.
I find it funny how Black folks always talk about how they want to see positive images of us in movies, films, music videos, video games, etc.  But when  something positive is released a majority of our community doesn't go out to support it. I can give you all quite a few examples. For one let's go back to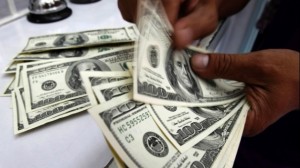 when Denzel Washington starred in "American Gangster" which was a film based on the life of Harlem drug lord Frank Lucas.  The opening weekend for that film turned out to be one of the best for Denzel Washington's career.  But a year later when he starred in the "Great Debaters" the film didn't garner the same opening weekend box numbers that his previous film did.
Now don't get me wrong he played both parts well in these films. It was because the Black community failed to support it. For example I live in the Bronx and in the Castle Hill section of the Bronx there's a liquor store on one end of a corner and on the exact same block you have "Juice's for Life" which is owned by rapper Styles P. Now I ask you why is it that the liquor store is making more money than the juice bar that's on the end of the exact same block?  I'll give you the answer, it's because we buy alcohol from the liquor store!
I noticed a few articles written about how BET's "Don't Sleep" hosted by T.J. Holmes and how it's Debra Lee's fault that Black folks don't take them serious for the show being on the network which is understandable. I've been a huge critic of them for several years based on the shows they've put out but I must admit that by adding Don't Sleep to their lineup does give them a big step in the right direction. Although I disagree with them cutting it to once a week for one hour instead the half an hour show Monday-through Thursdays. 
Now I'm going to use the Oklahoma City Thunder as an example for my next point back in 2009 Kevin Durant and OKC were the worst team in the NBA but as years went on they slowly built around the pieces that they had and made the right acquisitions and now their one of the elite teams in the NBA. Now BET can do the same thing with Don't Sleep and use it as a foundation for what the future of the network could be.
But you see ladies and gentlemen it's not complicated it's rather simple as supply and demand or as I like to put it demand and supply. If you keep supporting coonery and buffoonery then that is what you'll get, so if you want that to change that then grab some money and some friends and family members and boycott ignorance and support intelligence……….
Staff Writer; Shawn Hudson 
Feel free to connect with this brother via Facebook; Sha.Dimes.