Trayvon Martin, George Zimmerman, The Sympathetic Defendant.
(ThyBlackMan.com) Did you see George Zimmerman at his bond hearing this morning? He lost some more weight. Got a little darker. Found his cheek bones. He even put on a suit with his shackles.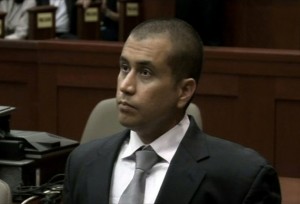 He was solemn. He looked remorseful even if he wasn't. He looked like a man who realized the gravity of his action and the affect it's having on the country. He looked like a man ripped in two (much like this country) wishing he could take back everything that happened once he laid eyes on Trayvon Martin. I watched him on the television screen in the producer pod at work for hours and I felt sorry for him.
Trayvon Martin is dead. Gone too soon. After 45 days walking free George Zimmerman was finally arrested and charged in the death of the Miami teen. Zimmerman who will probably bond out and leave the state of Florida until his trial deserves to stand trial for his deeds. Does he deserve life in prison. Looking at this picture probably not.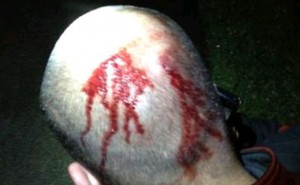 Does he deserve to do some time in prison. Yes. A manslaughter charge. A plea deal. Five years out in three with good behavior.
I haven't gone soft on the case. Trayvon Martin is still dead at the hands of George Zimmerman. However, the above photo is reasonable doubt. If the prosecution wasn't already going to have a hard enough time proving their case this picture certainly doesn't help. We will never know what happened in the final moments between Trayvon Martin and George Zimmerman. But we know something happened. We also know Trayvon Martin was not shot in cold blood. Just look at that man's head. It's a head wound. Head wounds bleed badly. (Just not as badly as bodies with bullet holes)
Some have suggested this trial could incite a race riot. Others say this will be the defining moment of the 2012 campaign. I say this will be a murder or manslaughter trial like any other where race is a factor. No matter the outcome no one will agree with how it all went down. Justice will have still been denied to one side even if justice was done.
[youtube jDN6kaNOcJ8]
Have your feelings about the Trayvon Martin case changed since it's been in the news?
Staff Writer; Nikesha Leeper
To connect with this sister feel free to visit; Change Comes Slow.