Fox, In Living Color Coming Back on the Air: Can Fox Handle It?
(ThyBlackMan.com) Most of us loved "In Living Color" back in the day.  The skits were original and creative and the cast was incredibly talented.  The show produced household names like Jamie Foxx, Jim Carey, Damon Wayans, and quite a few others.  Well, there's good news for fans of the show.  Fox says that they are going to bring the comedy back after nearly 20 years.  Perhaps this might give us a reason to start watching television again.
Keenen Ivory Wayans is going to be the executive producer for the show.  Fox has ordered two half-hour specials to be shown as part of its 25th anniversary celebration.  There are options in the contract such that if the show is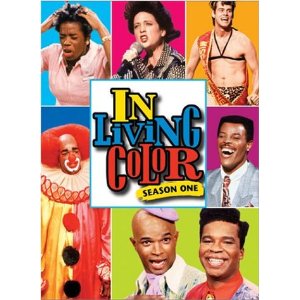 successful, it may come back on the air for good.
'In Living Color" hit the scene in April of 1990.  It was responsible for bringing hip hop dancing into the mainstream with the ever-so-famous "fly girls," and also brought the kind of comedy that you didn't see on TV back then or even now.  The height of the show's fame occurred when the cast pulled in 25 million viewers during halftime of the 1992 Super Bowl.   Although some shows can get away with severe political incorrectness (Southpark, Family Guy), this liberty hasn't always been true for black actors and directors, especially on issues of race.  Eventually, Fox got rid of the show after the Wayans family irritated a few too many big shots.
As a college student, I remember the show setting trends and making waves in ways that made us all proud.  I've always felt a kindred spirit with the Wayans family, for most of their films and television shows have been witty, sharp and downright hilarious.  "Don't Be a Menace to South Central While Drinking Your Juice in the Hood" continues to be the movie that has me on the floor laughing while all my friends look at me cross-eyed.  Believe it or not, I'd always known that, one day, I would meet the Wayans family up close so I could tell them personally how much I love their style of comedy.
In 2006, I had the chance to sit with Damon Wayans for 30 minutes as we waited to appear on the ESPN Show, "
Quite Frankly with Stephen A. Smith
."  The chance meeting allowed me to tell Damon that I consider the Wayans family to be the most brilliant family in all of show business.  It broke my heart to see a highly successful show destroyed because the powers-that-be were unable to digest direct and intelligent social critiques from African American entertainers.  My favorite skit?….You can probably guess it: "
Homie the clown
" – it's hard to think that a clown would provide such an extraordinary and hilarious display of the frustrations of being a 
Black man
in America.
Today is a new day (or so we think).  Let's hope that the Wayans family is not punished for being creative and empowered.  There is no show I can think of outside of Saturday Night Live that has produced as many stars as this one and it's achievements have rarely been paralleled.  Fox is a network that has put shows on the air that have offended nearly everyone (two of their shows, "Family Guy" and "American Dad" are beyond edgy).  I am sure the members of the Wayans family are no less socially conscious and critical than they were in the early 1990s, so it'll be interesting to see if Fox gives the Wayans family the same creative freedoms being granted to everyone else….after all, we do live in a "post-racial America," right?  Let me go ahead and slap a big "LOL" at the end of that one – I doubt the show lasts for half a season.
Staff Writer; Dr. Boyce Watkins