kYmberly Keeton; A Personal Assessment – The African-American Librarian in the 21st Century…
(ThyBlackMan.com) African-American librarians are the gateway conservators of our history; their existence in the profession will play a vital role in the 21st century. I will never forget when I opened up Mildred Taylor's, "Roll of Thunder Hear My Cry," I was in the fifth grade. The writer took me into the world of a family who believed in love, perseverance, and faith. It was also the first time that I started to understand what race meant in the United States. An African-American librarian suggested that I read the book. I will forever be grateful that she did. From that point on in my life, I started to collect books. It would never occur to me that I would one day be entering the profession of  librarianship. I have come to understand today that Research Librarian, Julis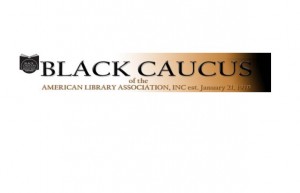 Jefferson, Jr., is right when he says, "African-American librarians are culture-keepers."
Dating back to the 1800's, African-Americans preserved their history, though they were denied the right to read or write. As bibliographers they saved literature, memoirs, slave documents, and academic papers—with limited resources. Since that time, there have been numerous black librarians who have created library collections and archives. Dolly B. Davis Hoover, was a pioneer librarian in the field. Born in Washington,D.C., in 1923, she saw the need for black librarians to be experts in the profession. Hoover attended Catholic University of America, where she obtained a Bachelor of Science degree in Library Science. She then went on to work as an Assistant Cataloger at the Tuskegee Institute in Alabama, from 1945-1949. Dolly B. Davis Hoover was hired at Indiana State University, in 1958, where she worked as a Senior Librarian. She experienced racism and segregation. Despite challenges, Hoover was the first African-American female librarian given tenure in 1961.
As I continued to research the field of librarianship, and blacks in the field, I became familiarized with the American Library Association. The organization's mission statement on their website states that their role is, "…to provide leadership for the development, promotion, and improvement of library and information services and the profession of librarianship in order to enhance learning and ensure access to information for all." Black librarians would not receive acceptance into the ALAuntil the 1960's. Dr. E. J. Josey, a noted administrator, scholar, librarian, and educator formed the Black Caucus of the American Library Association in 1970. He tirelessly worked to improve racial disparity in the field, penning the critically acclaimed, "The Black Librarian in America," in 1970. Dr. E. J. Josey's contribution to librarianship in the United States has opened many doors for the 21st century black librarian.
In 2005, I took my first class in African-American Studies, at the Universityof Houston. My professor at the time stated that, "…having a passport, signifies that you are global." Using that same concept with literacy, it reads: Reading is a global passport to the future. How that message has not been resonated to our community is astounding. The National Kids Count Program documented in 2009 that 58% of black fourth graders nationwide scored below proficient reading levels. Flip the script, ask the same fourth graders who their favorite rapper is, they definitely can answer the question. I wonder if these same students have ever had access to a library in their home, school, community, or church. Another startling fact, in 2008, out of 19,000 male librarians employed in the United States, 572 were African-American, according to Julis Jefferson, Jr.'s (a Research Librarian, at the Library of Congress) interview on National Public Radio's, The Bryant Park Project. These statistics opened my eyes when I thought about becoming a librarian, and having the opportunity to implement what I have learned as a writer, and artistic community advocate in the field.
In order to be an African-American librarian in the 21st century, you have to be well-informed about history, technology, culture, information and censorship. Traits that will help in the profession include people skills, listening skills, being innovative, and non-judgmental. After reading Alma Dawson's essay, "Celebrating African-American Librarians and Librarianship," I knew that Librarian Science and Information Technology, was a journey that I was ready for. As an African-American librarian/student it is important to connect with an individual who can mentor you throughout your journey whether it is through a book, in person, or by email. I became enamored with Regina M. Anderson, through Alma Dawson's article. She was a librarian, playwright, an arts patron, and advocate for race-relations. The professional librarian played an intricate role in the Harlem Renaissance movement by opening her home, and turning it into a salon for intellectuals and artists. Regina M. Anderson's story acknowledged that librarians do more than just stamp books, they are also creative and advocates for change.
Through history our ancestors in the field of librarianship have shown the importance of preserving our culture. With that said, there is a dire need in the black community to understand the importance of literacy and technology. More African-Americans should enter the profession of librarianship to ensure that our children can compete in the future. African-American librarians in the 21st century will play vital roles in the advancement of our history in the digital age. James Baldwin puts it all into perspective, "It was books that taught me that the things that tormented me most were the very things that connected me with all the people who were alive, or who had ever been alive." 
Staff Writer; kYmberly Keeton
To learn more about this talented writer feel free to visit; Kreative Young Millionaire, Inc….
Need a website or blog? Head over to; Kym K Balance Network.