In Cash We Trust, Part 1…
(ThyBlackMan.com) The new religion of money has truly changed every game.
It has changed the way some Blacks think of themselves with the illusion of inclusion.
It really took off during the Eighties, when we saw many so-called Black Republicans become such not purely because of politics, but because they assumed that there was something for them based on having money and/or privilege. This was the first time that large numbers of Blacks were open about separating themselves from other Blacks based on the pursuit of individual goals, which they placed above concerns for the race.
Of course, white people had been doing it, but as a race whites could fall back on being white and having white privilege. Without a community, what could blacks go back to? Slavery?
The new religion of Money even changed religion.
Those of us with independent thinking already knew that many religious figures were in it for the money, but with the new religion kicking in, we began to see more religious icons embrace their new god unashamedly. This is why today we see so many disgustingly huge mega-church structures in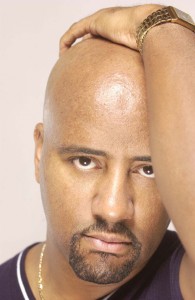 the Black communities and pimped out preachers, who don't care about hiding their avarice-openly embracing one of the seven deadly sins.
As religious people go, many Americans pursue a relationship with a church that will praise them and promise to reward them with prosperity for being faithful to the church, as though they are better than the average person who may be a good person, but not dedicated to the church.
The new religion of Money also changed the concept of being smart.
I knew that we were at a new point in time when people claimed that Puffy was smart–not because he did anything clever that they could point to, but smart because he had the aura of having money.  Intellectuals be damned-people would rather take their advice from Cosby, Oprah and Steve Harvey, rather than someone who thinks and does research.
To celebrate the likes of Sean "Puffy" Combs is horribly backward. This is a man who rhymed about "money hanging out his anus," yet had a roster of artists who were getting pimped out of their anuses. He is such an empty human. His real claim to fame is that everyone around him got killed, locked up or financially raped.
At least Suge Knight bailed Tupac out of jail, before using him to breathe new life into Death Row. Puffy used Shyne, then when trouble came, separated himself from the rapper and completely abandoned him to languish in prison after Shyne placed himself in harm's way for Puffy.
For people to openly revere that kind of man, shows what a debauched world we are in.
But why wouldn't people celebrate the likes of Puff Diddy? Even so-called "leaders" have shown that they are all about the money. Take one Jesse "Cut the nuts" Jackson, who discovered early on that he could get favors and Burger King franchises as a result of threatening to boycott. Now, we see that Civil Rights is becoming as big a career as preaching-wait-he's doing both.
Someone sells out and dead brained defenders of sellouts are quick to exclaim: "At least he got paid." I'm sure Dave Chappelle is living a tortured life if he really had the epiphany he claims to have had. He claims that he realized that he was being used and was being laughed at, not with. Yet, some silly Negroes are still quick to celebrate his success, while dismissing his negative actions, because "at least he got paid."
It's so sad and so ridiculous that people see very little pure joy without finance.
Now it's all about celebrating the rich and crapping on the poor. Those of us who worship money celebrate the message of 50 Cents-get rich or die trying. Most will die.
The rich white establishment has one game and it always works. That game is to pit the poor against the not so poor in each race-poor white trash against white elitists and impoverished Mexicans hated by Mexicans who want to become white and rich.
Now, we've come in to that game, where wealthy Negroes hate poor Blacks. Many of us celebrated when Cosby blamed everything on the "lower economic people."  And why not? They are fair game during a breakdown of society.
Everything that could be counted on has failed us, and so we trust no one and nothing, except cash.
Next Week:  How We Came To Worship The Cash God…
Written By Darryl James