Black Quarterbacks Are Almost Ho-Hum…
(ThyBlackMan.com) There are signs that equal opportunity has finally reached the most glamorous — and racially charged — position in professional football…
Here's a good measuring stick for progress in the National Football League: The league not only welcomes African-American quarterbacks who are good to great but even makes room for the merely average, the truly suspect and one major reclamation project.
Donovan McNabb, who guided the Philadelphia Eagles to five NFC Championship games and one Super Bowl, now leads the Washington Redskins. Charlie Batch, a longtime backup who started just four games in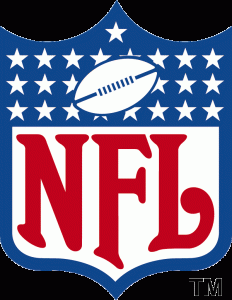 the previous six seasons, threw three touchdown passes to help the Pittsburgh Steelers remain unbeaten. Jason Campbell, who was named the Oakland Raiders' starter after four mediocre seasons in Washington, lost the job at halftime in Week 2.
And then there's the notorious Michael Vick, who in 2001 became the first black quarterback taken No. 1 in the NFL draft. Now, after serving 21 months in jail for operating a dogfighting ring, he's the talk of the league in his second season with Philadelphia, where he's taken over as the starter and has led the Eagles to consecutive victories.
Of the 87 quarterbacks on NFL rosters, 14 are black, including five starters (David Garrard at the Jacksonville Jaguars, McNabb, Vick, Tampa Bay's Josh Freeman and Tennessee's Vince Young). It wasn't that long ago that young black quarterbacks could only dream of calling signals in the NFL.
Even as blacks were becoming dominant forces at every other position, you were hard pressed to find them at quarterback as recently as 1980, when Tampa Bay's Doug Williams and Chicago's Vince Evans were the only starters. That wasn't the only restricted position, either: "White up the middle" is an old saying that refers to coaches' preference for their centers, middle linebackers, safeties and quarterbacks.
Only an idiot would suggest that Dwight Stephenson, Mike Singletary and Ronnie Lott — among the NFL's greatest players — didn't belong on the field at center, middle linebacker and safety, respectively. But quarterback is the most glamorous position in all of sports, entrenched in the racism that forced Hall of Famer Warren Moon to play in Canada for six seasons. Unlike numerous black quarterbacks who enjoyed success in college, he refused to switch position for the NFL. Moon went undrafted in 1979, facing the same bias (the presumed lack of intelligence, poise, leadership and patience) that dogged Willie Thrower in 1953, when he became the first black quarterback in the modern T-formation with the Chicago Bears.
Moon led the Edmonton Eskimos to five consecutive Grey Cups before signing with the Houston Oilers in 1984. Had he gone directly to the NFL after starring at the University of Washington, he'd surely rank higher than fifth among career leaders in passing yardage and completions. That's the shame of black quarterbacks being excluded for so long, just as it's a shame that baseball's record book is whitewashed because African Americans weren't allowed in the major leagues prior to 1947. Competition, the essence of sports, has suffered because games and positions haven't been open to all comers.
The truth is that certain segments of society have feared open competition. Jimmy "the Greek" Snyder — no relation — infamously spoke to that fear in 1988, opining that African Americans were better athletes because of breeding practices during slavery. Overlooked, but more telling, during his spiel were his worries that white players wouldn't have a position if blacks played quarterback, too.
But we've just about reached the point where the best can compete against the best. Dan Marino, Joe Montana and John Elway were good enough to start at quarterback for any NFL team during their careers. But so was Steve Young, who had to sit behind Montana for several seasons. Tough luck. If Moon and Marino played on the same team during their primes, one of them would have been holding a clipboard. That's OK, a far cry from every team telling Moon he needed to change position in order to play in the NFL.
Fortunately for wannabe quarterbacks, the NFL has become a multibillion-dollar industry, and the hierarchy cares more about winning than perpetuating racial stereotypes. We've come a long way since Doug Williams was Super Bowl MVP in 1988. Now, four years after the Jacksonville Jaguars became the first team with three black quarterbacks on the roster (Garrard, Byron Leftwich and Quinn Gray), Pittsburgh has three (Batch, Leftwich and Dennis Dixon) — at least until Ben Roethlisberger's suspension ends.
The next generation of black quarterbacks will be afforded the opportunity to succeed or fail or simply bounce around as professional backups, without race affecting their prospects. When it's OK for teams to employ a number of black reserve quarterbacks, then you'll know we're making progress.
Written By Deron Snyder