Make Your Marriage Rock – How to Make the Most of Your Marriage…
(ThyBlackMan.com) The festivities are over, the guests have all gone and now you are finally man and wife. Sure you are enjoying the first flush of love but hey, marriage requires much more than just love to keep it going.
There are a few steps that will ensure that you get by as smoothly as possibly, all that is required from your end is a little bit of effort.
Embrace reality:
You both need outlets so before you tied the knot, you were always getting together with your friends, hanging out with your family putting in extra time at the office etc. Don't stop now. Just because you are married does not mean you have to forget everything else. Your marriage will be interesting if you keep on being the fascinating guy you were before she met you.
Mix with singles:
Life can become very boring if your social life revolves around other couples only. Too many evenings discussing finances will drive you up the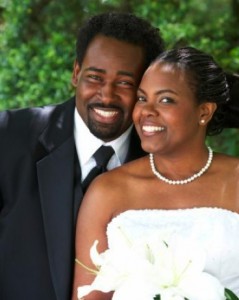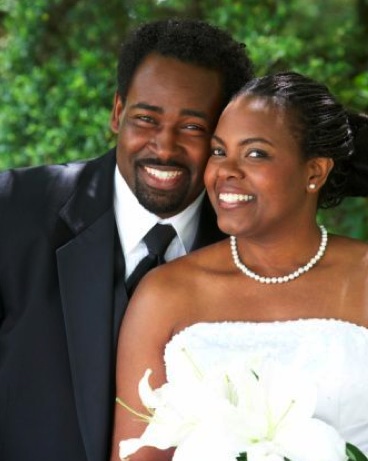 wall, trust us. So once you're married, keep mixing things up: her friends and your friends, work friends and school friends, neighbours and family, old friends and brand-new acquaintances.
Honour thy in-laws:
Your in-laws may be incredible bores, gossipy and nosy, but they are your wife parents. Welcome them with open arms whenever you see them. No matter what you think of them, remember that they are responsible for raising your lady.
Fight a clean fight:
Slamming doors, Cussing, not taking her calls works just fine when you are dating, but the tactic is not going to work now that you are married. Stay calm and solve a tiff.
Be a team:
Cheer each other on, support each other's dreams, and encourage each other to live your best lives. In a mean and crazy world isn't it nice to know you always have someone on your side?
Be A Gentleman:
Be comfortable being unconventional, or unique. Let your guard down. You've found someone who loves you, warts and all, so be the strong off-beat man that she fell in love with.
Be romantic:
Don't stop being romantic, sexy, creative, impulsive, spontaneous, and cazy in love. Whatever it was that got you thinking she was the woman for you, keep doing it.
Be thankful for your gal:
There are times when married life will make you think back to your sensational single days with longing and alarm. When the love of your life is driving you bananas, it is time to remember how sexy/sassy/smart/sensitive/pretty your woman was the night you first decided that she was it. Remember how lucky you are to have someone who puts up with all of your nonsense.