B.L.A.C.K. Power Anybody?!?
(ThyBlackMan.com) I recently posted this status on my Face Book page, " B.L.A.C.K.= BROTHERHOOD.LOYALTY.ABILITY.COURAGE.KINDNESS.- REGARDLESS OF COLOR, ARE U MY B.L.A.C.K. SISTER OR BROTHER? "
 
B.L.A.C.K. power is what I promote. It's not color based but is based upon the five principles comprising the acronym. It's a code of conduct for people wanting to be more than their resumes. The individual has to decide his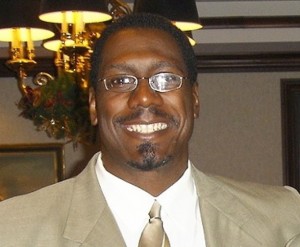 place in society, regardless of opposition. When selecting a real life superhero name, I created " Capt. Black " as my contribution to this movement. Obviously I'm Black, but these five principles are common to good folks of any color. While an advocate for inner city safety and success, safety and success anywhere is my overall concern. My bittersweet experience with American racial attitudes informed choosing the " Black " in my Capt. Black brand name in this way. Our fight against racism has involved at least these five principles. They're also present in any group promoting decency and self-development.
 
The 1960s Black Power movement gave America one definition of this phrase. It fought that era's Apartheid and inspired generations of activists afterward. My definition of B.L.A.C.K. power was born in late 20th century urban challenges and also celebrates anyone using these five principles to combat today's problems. My color has been used to as the basis for receiving very evil treatment. It has also been a ringside seat for learning how to fight crime and promote self-development in the shadow of hostile institutions. These are the lessons I share with like minded people who want America to be more than what we see daily.
 
If you want a safer, more prosperous country for everyone that makes you B.L.A.C.K. in my book.
 
B.L.A.C.K. power anybody?
Written By Nadra Enzi
Official Websites;
http://www.captblack.info
http://www.blogtalkradio.com/nadraenzi