Basketball without Borders Africa graduates major part of NBA's international appeal.
(ThyBlackMan.com) One of the things that separates the NBA from other sports leagues is their consistent efforts towards the development of the game of basketball globally. The National Football League continues to push NFL regular season games overseas but there hasn't been a major uptick in the amount of international players on NFL rosters. There are international stars in Major League Baseball and the National Hockey League but the National Basketball Association could boast the biggest collection of recognizable international names among casual sports fans.
Long-time NBA All-Stars like Dirk Nowitzki, Tony Parker, and Pau Gasol have gotten older after several seasons in the spotlight while young international players like Giannis Antetokounmpo, Nikola    Jokic, and Rudy Gobert are among the NBA's best at their respective positions. The NBA is under a boom of global talent so much so that there was an amazing 108 international players from a record-tying 42 countries and territories are on opening-night NBA rosters for the 2018-19 season. These numbers can be contributed by the NBA's Basketball without Borders program, which has also led to more talent from athletes born in Africa.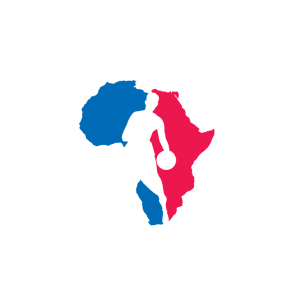 Basketball without Borders is "the NBA and FIBA's global basketball development and community outreach program that unites young basketball players to promote the sport and encourage positive social change in the areas of education, health, and wellness." It concludes various basketball camps and programs to also teach the game of basketball to young people across the world. Basketball without Borders has been active since 2001 and has reached more than 3,000 participants from 133 countries and territories. There is also Basketball without Borders Africa, where current and former NBA and WNBA greats helped teach young players in Africa essential skills to take their game to the next level. It is clear that Basketball without Borders Africa has helped lead some of the current international talent from Africa in the league since this year marked the 16th edition of Basketball Without Borders Africa.
One of the greatest players in NBA history, Hakeem Olajuwon, represents arguably the best NBA player ever born in Africa but there is a new-age version in current Philadelphia 76ers center Joel Embiid. Because of his big personality, his talents are overshadowed at times but Embiid starred during the NBA Africa Game in Pretoria, South Africa earlier this year, which was an exhibition that featured a Team Africa, comprised of NBA players born in Africa, and Team World of NBA players born across the rest of the world including America. Embiid, who was born in Cameroon, is a former Basketball without Borders camper who has significant NBA potential. There are some other former Basketball Without Borders campers of African background including Pascal Siakam of the Toronto Raptors and Gorgui Dieng of the Minnesota Timberwolves, who both are rotation players off the bench for their respective teams.
It is impressive that the NBA has found it important to get talent from all over the world. The NBA is known as a black league because of its high percentage of black American players but the NBA has made a point of getting and developing talent from Africa and not just European countries. It is also critical that former NBA greats like Hakeem Olajuwon and Dikembe Mutombo have been terrific ambassadors for their countries, Africa, and the game of basketball. The NBA's future remains bright and that will include Africa as part of its future.
Staff Writer; Mark Hines