Who was XXXTentacion.
(ThyBlackMan.com) I must admit the loss of life is very disturbing to my soul. Our children are being buried at a rapid rate; no one can predict the future, so we never know what could have come of them. I'm the first to admit, outside of a handful of artists, I couldn't tell you who is new on the Hip-Hop scene. The direction of many of the young artist doesn't appeal to me as I knew a different era of the genre. I find myself waiting from my favorite, now older, artist to drop new albums. I can't keep up with the new age mumbles, nor the drama of Twitter beef. Yet, I could not ignore the headlines that 20 year old rap artist XXXTentacion had been shot and killed. The only immediate thought that came to mind was…another young black man is dead. As I took the time to do a bit of research I began to realize it wasn't XXXTentacion that concerned me as much what happened to Jahseh Onfroy.
XXXTentacion seemed to be a troubled artist with plenty of controversy, and anger issues. It appears he took a moment to rap about his own demise…life was missing from his work in a manner of speaking. While many mourned him, and others felt his criminal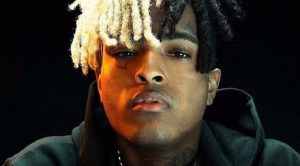 charges, which involved assaulting women, meant his death was one we shouldn't give a second thought. Some artists, and members of the Twitter community, would make the argument that because he died so young we would never know if the young man would have turned his life around…but the opportunity has been taken away.
The life of great leaders, such as Malcolm X, were mention as to say if his life would have ended at 20 he would have died a criminal instead of a powerful leader. After having read many different perspectives I felt there was majors issues that are community issues that we are not discussing.
Assault is a terrible charge, women are not the only people XXXTentacion had hit in his lifetime. He was an angry young man with anger issues that dated back to his childhood. The question is where was his support system back then? When he was a child who was left to be raised by his grandmother…mom and dad your son fell to whatever his nightmares were, and in turn became a nightmare for others. As we ponder who this young man was…my thoughts is he's the cautionary tale no one wants to truly acknowledge. Its so much easier to ignore him because he hit a woman. None of it is excusable but if we are reading his story how many of us have young children, toddlers included, who are exhibiting behavior that require our attention, yet we are not tending to those needs as parents, family and community.
Of course, as adults we have to pay adult prices, yet this was a young boy allowed to do fall victim to his demons and all some of us choose to discuss is music or nothing at all. I didn't know the brother but I'm sorry he lost his life, that he didn't get a chance to understand accountability for his actions while learning how to turn his life around. I'm sorry a family is burying a child, grandchild…a member of their community. This generation needs more than a music critique…their life is a call for intervention. We need to look at our young people and challenge ourselves to stop failing them.
Staff Writer; Christian Starr
May connect with this sister over at Facebook; https://www.facebook.com/christian.pierre.9809 and also Twitter; http://twitter.com/MrzZeta.