Whether you love or hate Nas new album, Nasir, it's always great to hear a legends voice.
(ThyBlackMan.com) Nas released his long awaited-eleventh album Nasir last Friday, but it was met with mixed reviews. Fans raved about the style of production supplied by Kanye West and even loved the political awareness brought on by Nas. But the main criticism was that the lyrics were subpar while his energy was lacking. But even with all that being said, just to hear a new project by Nas should hold hip-hop fans over instead of listening to the nonsense on the radio. Sometimes, you just need an elder statesman of the game to bring things back to the forefront.
With music from the late XXXtentacion, Lil Pump and Tekashi 6ix 9ine permeating the airwaves and streaming charts, Nasir gives us a breath of fresh air, in which we just need to hear from our legends. Music always comes and goes in cycles and listening to the lack of lyricism currently today can be frustrating. Enter Nas, where even a half-hearted attempt of an album is still better than listening to a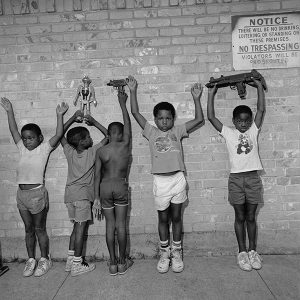 Trippie Redd verse. The Nasir album, although maybe not as dense as his previous projects, have enough quality to hold the average Nas fan over. "Cops Shot The Kid" has Nas and the song's producer West speaking on the ill-treatment supplied by the Police. "Not For Radio" has Nas giving some interesting historical information such as J. Edgar Hoover actually being a black man. "Bonjour," perhaps the most luscious sounding track on the album, will give his fans a track to ride out to for the summer.
But even though Nasir wasn't the album we expected, it's always great to see our legends of the game still in the forefront. Jay-Z just released his second project in just under 365 days, in which he teamed up with his wife, Beyonce for EVERYTHING IS LOVE. Even acclaimed rappers Black Thought and Royce Da 5'9 have released projects recently. Older rappers may not have the energy to consistently deliver new music as they did in their primes, but it's better to get a project from them at their own pace, than no project at all.
To conclude, Nasir gave us a breath of fresh air from a legend while it also supplied some summer jams for 2018. The death of XXXtentacion has the microscope on the younger generation as their antics and previous behavior will now be more closely monitored. With rappers with the pedigree such as Nas, we don't need to monitor him. Yes, he has the domestic allegations from Kelis (which he didn't address on the album) but Nas usually sticks to the music. The eleventh album wasn't Illmatic, but it's good enough to hold you over.
Music Editor; Brad Washington
Also connect with this brother through Twitter; http://twitter.com/theGURO15.