NASCAR still fighting against anti-black perceptions.
(ThyBlackMan.com) The National Association for Stock Car Auto Racing, or NASCAR, is the most important racing entity in America. Although stock car auto racing isn't quite as popular as team sports like football and basketball, it has a dedicated fan base. NASCAR has had some recent struggles over the years as TV viewership is falling and race attendance has never recovered from pre-recession levels. The recession of the late 2000s hit NASCAR especially hard as corporate sponsors fled the sport. Also, as America has become more and more culturally diverse, there are signs that NASCAR lags behind other sports in terms of the diversity of its participants and fans.
Much of the biggest talents in stock car racing are in the southern United States. Throughout the years, the talent of the drivers in NASCAR has diversified in terms of where the talent comes from in America but the southern states in America remain an important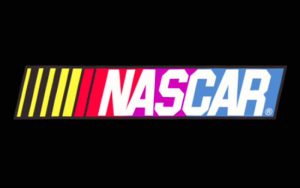 part of NASCAR. It should be no surprise that the response by many NASCAR owners to the protests during the national anthem that the NFL has faced has been much stronger in language.
Richard Petty, widely recognized as the greatest driver in NASCAR history, owns a team bearing his name and has threatened to fire anyone he employed who protested during the anthem. Another NASCAR owner, Richard Childress, echoed the same sentiment regarding those who worked for him by saying, "It'll get you a ride on a Greyhound bus." The fact that the national anthem protests have been about police brutality against people of color and inequality against people of color makes these responses as lacking in acceptance of diversity.
One of the more interesting young talents in NASCAR is Darrell "Bubba" Wallace Jr., who next season will become the first full-time African-American NASCAR Cup driver since 1971. He garnered unfair negative attention after a high school golf coach posted racially charged tweets toward him. Cambridge (Wisconsin) High School coach Brent Nottestad tweeted several times to Wallace earlier this month, including making a reference to Wallace's grandmother, who died a year ago, when he wrote, "Granny Jan die in a police shooting?" Nottestad's negative tweets came after Wallace tweeted, "There is only 1 driver from an African American background at the top level of our sport..I am the 1. You're not gonna stop hearing about "the black driver" for years. Embrace it, accept it and enjoy the journey.." Nottestad resigned earlier this month. Ironically, Wallace will race for Richard Petty's team next season.
NASCAR has also had to fight the against the issue with the Confederate flag. Confederate flags continue to fly from recreational vehicles and above tents at races. One of the most popular racers in NASCAR history, Dale Earnhardt Jr., has been vocal against the Confederate flag that so many black people find distasteful and disrespectful. "I think it's offensive to an entire race," Earnhardt has said. "It does nothing for anybody to be there flying, so I don't see any reason. It belongs in the history books and that's about it." It is rare when a prominent white professional athlete speaks strong against race but there is still a sense that NASCAR is not a sport for black people or people of color.
Staff Writer; Mark Hines