Three Verses from the Positive Mental Attitude 'Bible'.
(ThyBlackMan.com) In 1937, Napoleon Hill published a book entitled Think and Grow Rich. Any person who's read this remarkable book has been enlightened and challenged to achieve success on a greater level. Think and Grow Rich went on to become one of the Top Ten best-selling books ever written. It has become a veritable "Bible" for success for me and millions of others. Everyone from CEO's to world leaders to entrepreneurs has gleaned timeless truths from its pages.
Reading it inspires me as if I am reading passages from the book of Proverbs.
Think and Grow Rich changes your thinking about the path to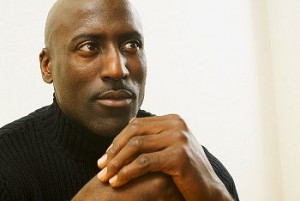 success; your imagination is heightened and your practical skill-sets are enlivened. If you are looking for a summer read that will challenge you, enlighten you and ultimately make you a better person, it's most definitely a great read!
Here are three 'verses' from Think and Grow Rich and how I have applied them to my own life and perspective and that can make a huge difference in your thinking, too.
Verse One
Start Each Day with an Expression of Gratitude
I have three affirmations that I created based on this verse: I am grateful. I am thankful. I am blessed and highly favored. In my time of indecision, chaos or whenever I think I don't have enough, I recite those words from memory. Often, within minutes, my brain waves begin to emit changes. I feel better. I think better. I do better. Why? Because assuming an attitude of gratitude changes the your entire mental outlook. You begin to see yourself and your circumstances in a much different light. It all begins with a feeling of thankfulness.
Verse Two
Transmute all Unpleasant Circumstances into Positive Action
What's the difference between a person who's progressed beyond his or her greatest challenge and the one who's stuck where they are? The former was able to transform a negative into a positive, the latter chose not to. No person is exempt from change and challenge; each of us must "go through". But the one who emerges triumphant is the one who is committed to taking a challenge and turning it into opportunity. I have learned from my reading of Think and Grown Rich that the best way to accomplish this is to learn to not to believe what I see.
Verse Three
Keep your Mind on your Major Purpose in Life
This third and final verse is perhaps the most crucial of the three. Keep your mind on you major purpose in life and you will find it much easier to be grateful and develop a negative into a positive. You must know that you have a grand purpose and you must find a way to keep your purpose in the forefront of your mind. Doing so ensures that when you come against change and challenge you will remain focused and determined. Most people get off track when it comes to their purpose not because they lack motivation, but rather they really do not have a firm sense of purpose.
Gratitude, positive action and purpose are three principles I have extracted from my countless reading of Think and Grow Rich. My life and perspective have been immeasurably helped by it. Yours will too.
Staff Writer; W. Eric Croomes
This talented brother is a holistic lifestyle exercise expert and founder and executive coach of Infinite Strategies LLC, a multi-level coaching firm that develops and executes strategies for fitness training, youth achievement and lifestyle management. Eric is an author, fitness professional, holistic life coach and motivational speaker.
In October 2015, Eric released Life's A Gym: Seven Fitness Principles to Get the Best of Both, which shows readers how to use exercise to attract a feeling of wellness, success and freedom (Infinite Strategies Coaching LLC, 2015) – http://www.infinitestrategiescoaching.com.