President-elect Donald Trump's View of Intelligence Reveals Much About Him.
(ThyBlackMan.com) One of the attributes of good leaders is that they are anxious to learn first-hand as much as possible about their charge. This does not seem to be the case with our President-elect, particularly as it pertains to national intelligence and national security.
Having been in many military intelligence briefings and marveling at being made aware of much I did not know by intelligence officials who are apolitical, I cannot understand why a President-elect would not want to take any and all briefs available about national security and intelligence. The U.S. intelligence community is second to none in finding out the what, why and the how of potentially dangerous events around the world. The number one responsibility of the President is to ensure the safety and well-being of the American people. All of the 17 intelligence agencies work 24/7 to make sure the President is informed. Receiving such briefings as often as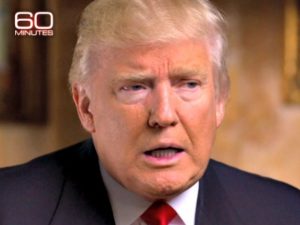 possible is a must.
Personal unfiltered information becomes even more important when the subject, such as national security and intelligence, is not familiar to you. Given that Donald Trump's personal advisors, such as National Security Advisor General (ret) Flynn, proposed Secretary of Defense General (ret) Mattis and proposed Homeland Security Secretary General (ret) Kelly are very knowledgeable, the ultimate decision maker must at least have personal situation awareness to make his educated decision. If this is not the case, the President can end up making decisions based on the feelings and interpretations of his National Security Team without knowing the facts first hand.
Is Donald Trump's lack of interest in daily intelligence and national security briefs due to him not having enough time in the day? If so, then from my foxhole, he may want to re-prioritize his day. Is it because he feels those he has delegated to hear the briefs will hear and assess the information on his behalf and that is sufficient? If so, from my foxhole, he either feels that his number one priority as President, national security, is not worthy of his personal attention or he may fear he may hear something of which he may wish to have plausible deniability.
Either way it is not good for the country and such denial of first-hand information makes one wonder if that mentality may have led to his multiple business bankruptcies.
James Clapper, Director of National Intelligence and 17 intelligence agencies, have all told the President-elect's staff that the Russians are behind the hacks during the election. Trump choose to state that information is wrong. While I do not know why they are taking this stance, I do know that it makes no common sense. Are there personal or business reasons to doubt your own intelligence community and defend Russia?
From my foxhole, the bigger concern is that this type of behavior can imply that our President-elect may lack some basic attributes that must be exercised at all times, such as selfless service, prioritization, preparation, personal and national standards of transparency and sound judgement. From my foxhole, I recommend we be ever vigilant of the President–elect and his inner circle and be prepared to exercise our First Amendment rights of freedom of speech, if we witness anything that may not be in our best interest but only good and profitable for those in power. Prayerfully, the new administration will not be one that chooses to mold intelligence and research facts to fit a pre-determined decisions and outcome, but to do the right thing and let the intelligence, facts and research determine the decisions and outcomes.
Written by John R. Hawkins III