Nigga' Please!!!! The Wake Up Call To Sufferer's Of Identity Crisis.
(ThyBlackMan.com) A few weeks back Raven Simone' said that she didn't want to be labeled "African-American", although both her parents black, and she didn't want to be labeled "gay", although she is in a sexual relationship with a member of the same sex. Ohhhhhkaaaayyyyyy !?!?! Clearly there wasn't a dictionary on the Cosby show set nor was there a copy of the Autobiography Of Malcom X. First I find it humorous that she doesn't want to be labeled but labeled herself an "American" twenty seconds later. Then her rationale as to why she doesn't want to be labled an African-American, citing her "hair texture" and fair skin , was equally amusing when you consider she left out why that is.
If you disregard the know raping of slaves during the first 250 years in this country and slave mistresses impregnated by there masters, you could still find that there are people of all complexions the world over of African Origin. I mean even if she doesn't read , she can't afford a copy of Hidden Colors!?!?!? I blame her parents. See what happens Black America when you don't learn and teach your kids your history ,they don't know who or what they are. Until the police pulls them over. Then the reality check hits .
Louisiana rapper Lil Boosie ,in an interview with some agent of confusion, said that " the African-American race is the worst race because we cut each others throat and kill each other". He continued with "the white man ain't wait in' in the bushes with a chopper". He's right, but he forgot to mention the white man paid him to rap to our kids about how he was waiting in the bushes with a chopper and how he is an all-star dope dealer. He also conveniently forgot to mention how he was arrested for killing another black man but, of course, released because killing a black man, well, even a black person can get away with that.
If that wasn't side splitting enough people continuously call this young boy the Tupac of the south,I've listened to some of his music I don't see where and anybody's world he could be confused with Tupac Shakur. Let me clue those of you born after 1990 without a strong parent to put things in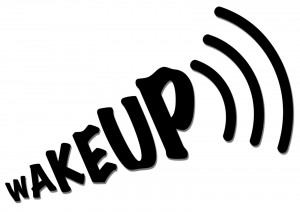 proper context in on something. Tupac Shakur's mother was a black panther, Tupac Shakur was born in prison because his mother was serving time as a political prisoner, Tupac Shakur shot at police when he saw them beating on a brother and was acquitted, Tupac Shakur was politically astute and aware and never throw his people under the bus.
There is not a rapper in the game comparable to Tupac Shakur. Lil Boosie on his best day is a second rate Eazy-E, minus the impact on the rap game and his foolish statements alone proves he is nowhere in the same stratosphere as Tupac Shakur.
Rapper Young Thug was asked about Mike Brown and Ferguson,Missouri to which this clown says " leave that to all the critics and stuff we out here gettin money". The reporter obviously taken off guard by his reply asked " you don't feel a responsibility to be involved in social issues?" this Coon says NO. If any of you have a fevee tape or song of this idiot right now and you're reading this it should be destroyed by the morning your children should not be allowed to listen to an idiot who will take their money but doesn't feel the responsibility to speak on  their behalf. My first issue is "Why in the hell are we asking rappers who can barely talk what they think?!" Has anyone ever heard the crap this guy put on the radio????!!!!
If Steppin' Fetchit' was a rapper he'd undoubtedly be Young Thug. Coonery over tight beats that's his "lifestyle" and you wonder why your child can barely talk because he barely hears words. But at least have enough class not to mock the people who made you rich. White America could give a damn about this half-wit ,geechy  if it wasn't for the Black Youth who listened to and supported him from day one. Only later to be told that it's OK for me to take your money and tell you ignorant lies but it's not okay to speak up on issues that really go on in Our community. Of course Our people in "The Show Me State" responded accordingly with a no fly zone for this twerp, which I hope shall remain intact.
These are just some of the latest examples of a disease more deadlier then Ebola, Sickle Cell, H.I.V., or any other white established diseases used to kill US off. Black Identity Crisis Is Real and Dangerous!!!!
Don't believe me  watch its origins, symptoms and effects and you will be afraid. During slavery ships departed from Africa in numerous directions under European dominated rule meaning the languages you have to speak in order to pass high school in America English or Spanish or French. These are all European or white countries. For my youngsters who are reading places like New Zealand and Australia were indigenous to black people before being wiped out and recolonize by Europeans, English Europeans because that's the language they speak. We also covered last week Columbus , who colonized and wiped out the native population of the Haitian islands only to be replaced years later by more Black People under French European rule which is now the native language to millions of African refugees on the island of Haiti.
The same way African refugees in Puerto Rico, Brazil, The Dominican Republic, Cuba,Panama and any other country where people of African Descent speak a European language. But here is where the problem lies the disease if you will, I find many people whom are from these regions, of African descent like you and I ,have no knowledge of their history. They often say they are of mixed ethnicity (Puerto Rican & Black) mistakenly claiming a land mass as a race. Look I know it's rough being black ,I get that but you can't just go around willy nilly spitting out oxymorons. Puerto Rican and Black is the same damn thing that's like me saying I'm American and Black. Now that you just saw this in print it sounds ridiculous but that is how ridiculous you sound when I see a person who is obviously black and this person tells me "no I'm Dominican!" Huh?!?!…
That's like Dewayne " The Rock" Johnson and Bruno Mars, two Black Men who have coins everything possible not to be identified as Black.
The Rocks dad, Rocky Johnson, was one of my childhood favorite because there were only a few black wrestlers when I was a kid and they were never allowed to be WWE or WWF Champion. Even if you look to this day no person who calls himself black has ever worn the WWE / WWF Championship. Even though the Rocks Dad is Black and his mom is Samoan or like I say Some-mo-Ns  , mixed with our Asian brothers.
Yet he constantly refers to himself as racially mixed and continuously plays in movies where he is anything but a black man. Bruno Mars was heralded by the way media for his performance at the Superbowl no one seemed to pay attention to the effect he looked dressed and danced just like James Brown. Probably because if you had to look at those pictures of James Brown you would notice he was saying he was "Black and Proud" and how he had to do something for his community. I wonder if Young Thug knows who Chuck D is, because if he did he would know you "Fight The Power" not be scared to speak truth to power.
This advance stage of buffoonery, idiocracy and Coonery  has led Our People on a fast track to the New Jim Crow with no new fresh voices or ideas to help advance US as a collective group which influence our youth to further hype the stereotypes labeled on our community.
But fear not my People because there is a cure for this crippling disease that is ruining our community. You must build up your immune system with knowledge. The antibodies of the brain are able to combat such foolishness from the likes of Ben Carson, Niger Innis, Clarence Thomas, Michelle Malkin, Stacy Dash and a host of others. So the next time you see some childhood star who " doesn't want to be labeled", or you hear some rapper "criticize  our community" or some brown nose doctor compare health care to "slavery"!!! You can give them something good for what ails them. You can cure their disease. Vaccinations full of knowledge, and a dose of …….
Nigga Please!!!!!
Staff Writer; LeVar Smith